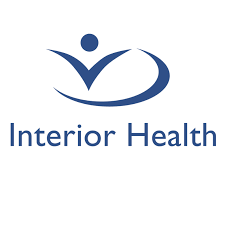 LONG TERM CARE NURSE
Interior Health
Posted 12 days ago
Job Description
We are currently seeking a Long-term Care Nurse, Registered Nurse or Registered Psychiatric Nurse to join our team at the Talarico Place in Castlegar, B.C. This is a temporary part time position until January 02, 2023. This position will work 51.75 hours bi-weekly.
Who are we looking for? If you are an experienced registered nurse with basic education and/or experience in gerontology, we would love to hear from you. Apply today and join our dynamic team.
What will you work on? The RN or RPN practices in a variety of clinical settings and is responsible for the assessment, planning, implementation and evaluation of individual care. Working in collaboration with the interdisciplinary team, the RN or RPN ensures the delivery of individual–centered care by assisting individuals and their families respond to changing health care needs. The RN or RPN demonstrates a specialized body of knowledge and bases practice on nursing science and related content from other sciences and humanities.
Shift types are days, evenings and nights and shift times are from 07:00 to 15:00, 23:00 to 07:00, 15:00 to 23:00
About this location/unit Talarico Place, located in Castlegar, embodies a resident-centered philosophy designed to support residents' choices, help people function at their highest level, and provide the best quality of life possible. Attached to the Castlegar & District Community Health Centre, Talarico Place is divided into 3 wings. The South Wing has 15 private rooms. The West Wing has 20 private rooms. The North Wing has three private rooms and 11 semi-private rooms.
Reasons to Apply at Interior Health... What we can do for you Interior Health strives to create an environment where you enjoy the work you do, the place where you work, and the people around you. As a member of the Interior Health (IH) team, you'll have access to services and benefits that can help you get the most out of work while maintaining a balanced lifestyle. Our focus is on giving people room to grow, to make an impact in the lives of others.
Come and join our team….Come live, work and play where others only vacation. Make a difference. Love your work. Apply today!
*This posting is for a position at a facility covered by the Provincial Health Officer's Single Site Order and selected applicant(s) must comply with the requirements of the order.
Qualifications
Education, Training and Experience: Graduation from an approved School of Nursing with current practicing registration with the British Columbia College of Nurses and Midwives (BCCNM). Post - basic education in gerontology an asset.
Contact Information