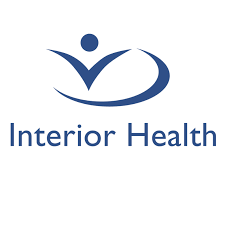 Long-term Care Attendant - IHA
Interior Health Authority
Posted 2 months ago
Job Description
Do you pride yourself on your positive attitude and adaptability? Are you dedicated to delivering patient-centered care? Then we want you to come join our team at Columbia View Lodge in Trail, BC!
Columbia View Lodge (CVL) opened in 1977 and is currently a Long-term Care Site with 76 beds. There are four units, one is a secure unit for special care residents and the other three have a mixed population. Six of these beds are short stay beds (community palliative, respite, convalescent). There is also an Adult Day program 6 days a week (for those clients living in the community), along with a community bathing program (Monday to Friday). There is a kitchen that prepares meals and housekeepers that clean the building for the residents. Personal laundry is washed in-house while bedding and towels go to a regional location to be cleaned.
As the Long-term Care Attendant (LTCA) you will work as an integral part of a dynamic, multi-disciplinary team, who provide care and support in a long-term care setting. Working under the direction of RN's and LPN's, LTCA's have key responsibilities in the individual care plan for each resident, ensuring their physical, emotional and social needs are supported, while promoting maximum independence.
Typical duties include: Assist with personal care and activities of daily living Assist with mobility, transfers and related equipment Perform nursing procedures such as taking temperature, pulse and respiration Housekeeping activities relating to maintaining a safe and healthy environment Observe and report changes in resident behavior and condition Accompany clients on outings and during social activities Perform clerical duties and delegated tasks
This is a Relief Part Time (0.73 FTE) position until November 1, 2023, or the return of the incumbent, working rotating evenings and nights with shift times of 15:00-23:00 and 23:00 to 07:00.
Many new employees start out in casual or temporary positions before being successful on a permanent position and having a long and rewarding career with Interior Health.
This is your opportunity to join a great team who really cares about their residents and their community. Apply today!
Grade 10 Graduation from a recognized Nursing Assistant / Health Care Aide Program or an equivalent combination of education, training and experience Registration with the BC Care Aide & Community Health Worker registry (please include your active number)
Along with a copy of your CV (or resume) please upload a copy of your health care certificate.
Contact Information