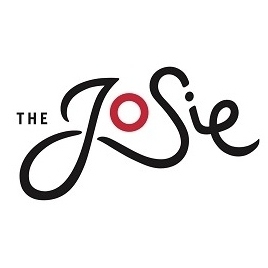 Line Cook
The Josie Hotel
Posted 2 months ago
Rossland
$17 an hour
Full Time
Job Description
You are a master of your craft – a culinary artist that has the passion and excitement to turn a set of everyday ingredients into an extraordinary creation. You have a strong sense of independence, yet you also understand the importance of working cohesively as a team. Your passion for quality means that our restaurant guests are consistently wowed, and your strong knowledge of menu offerings and culinary functions allow you to excel in a fast-paced kitchen environment. Sound like fun? Follow your passion, and start a career with The Velvet Restaurant & Lounge at The Josie today.
All full time staff are entitled to a Red Mountain Ski Pass
Responsibilities Include:
Keeping an Eye on the Details – Ensure each dish prepared, cooked, and presented according to food standard
Ensuring Professional Service – Maintain strong knowledge of menu offerings, food safety, and culinary technique to ensure guests receive dishes of the highest quality possible
Being a Team Player – Work positively alongside co-workers by assisting junior chefs in their section, and reliably carrying out orders handed down by the Sous Chef & Executive Chef
Setting Up Your Area for Success - Maintain a clean, organized, and well-stocked kitchen environment, complete the prep list in order of priority
Learn, Develop & Grow! Participate in training opportunities to develop strong food & beverage knowledge, and further your career
Job Requirements:
Must have least 6 months to 1 year of experience as a Line Cook (1st, or 2nd Cook ) role within a hotel environment At least 1 – 2 years' experience as a prep cook Excellent use of various cooking methods, using a range of ingredients and equipment Ability to multitask and excel in a high-pressure environment Strong knowledge of best cooking practices Culinary school diploma or preliminary courses preferred Red Seal an asset Hours will vary based on business volumes (seasonal). Must be able to work a variety of shifts including mornings, noon, nights, weekends and holidays. The Josie, Proudly named Canada's Best Boutique Ski Hotel in the 2019 World Ski Awards. Top 3 World's Best New Ski Hotel in the 2019 World Ski Awards. Voted #2 Best Ski Hotel in USA Today 10Best Readers' Choice Awards 2019.
About Us
The Josie, a Noble House Hotel, is the first ski-in/ski-out boutique hotel built in Canada in over a decade. Located slope side at the base of Red Mountain Resort in Rossland, British Columbia, The Josie presents a world of adventure and unrivaled luxury. Recently voted Canada's #1 Outdoor Town by Explore magazine, the Rossland area is a natural playground for adventure seekers from around the world. You can only go UP from here!
Ready for your next adventure? The Josie offers competitive pay, extensive benefits, continuous training & development, and a dynamic team that never says no to a little fun. Find PURE EXHILARATION – apply to the Josie today.
The Josie Hotel is an equal opportunity employer and will consider all applicants for all positions regardless of race, colour, gender, sex, age, origin, religion, sexual orientation, identity, basis of disability or any other protected class. We embrace that no one here is like the other and are committed to find a place for everyone.
Job Types: Full-time, Part-time
Salary: From $17.00 per hour
Additional pay:
Tips Benefits:
Wellness program Schedule:
8 hour shift Work remotely:
No
Contact Information