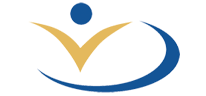 LIFE SKILLS WORKER I
Interior Health
Posted 11 days ago
Trail - Harbour House
TBD
Full Time
Job Description
We are currently seeking a Relief Full Time Time Life Skills Worker to join our team at Harbour House in Trail! Harbour House is a Tertiary Mental Health site with 9 beds with a focus on Psychosocial Rehabilitation and Recovery Oriented care.
Life Skills Workers play an important role in care. They plan, observe, monitor and report on clients' progress and level of acceptance to services and support.
They assist clients with activities associated with daily living and work to demonstrate and model appropriate behaviors related to problem solving and decision making. Life Skills Workers provide structured support to help develop and maintain life skills related to:
time management;
money management, budgeting skills, how to access funds and other forms of available assistance;
organization and interpersonal communication;
personal care;
household management;
menu planning, grocery shopping, meal preparation and
community access.
This is a Relief Full Time opportunity. Shift types are days, evenings and nights and shift times are 07:00 to 18:00, 09:00 to 19:10, 19:00 to 07:00
*Please Note: We invite applicants to self-identify as First Nation, Métis or Inuit within cover letters and/or resumes.
Additional Info
Interior Health values diversity and inclusion. Our goal is to cultivate a workforce rich in culture, experience and knowledge to ensure equitable health outcomes for all of the clients we serve. We are welcoming of all populations including our Aboriginal partners throughout the Interior Health Region. We are committed to increasing our Aboriginal representative workforce to build an engaged, culturally diverse organization focused on the goal of providing high quality, sustainable healthcare through an engaged workforce and healthy workplaces. We build inclusive, trusting and respectful relationships through our partnerships.
Contact Information