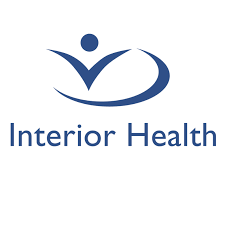 LICENSED PRACTICAL NURSE, NELSON, B.C.
Interior Health
Posted 4 months ago
Job Description
Position Summary
Are you an LPN with experience in an acute or long-term setting and looking to join a great team? Interior Health is currently seeking a Licensed Practical Nurse to join the passionate, energetic care team at the Kootenay Lake Regional Hospital in Nelson, BC.
As the Licensed Practical Nurse, you will work in collaboration with the multidisciplinary team performing assessments and planning, implementing and providing personal and nursing care to patients. You will also administer oral, subcutaneous and intramuscular medications in accordance with pharmaceutical and organizational policies and procedures. The scope or extent of the skills that the LPN performs varies according to the predictability of the outcome for a given client population. The LPN operates in accordance with the competency guidelines and full scope of practice within the Standards of Practice as outlined by the British Columbia College of Nurses and Midwives (BCCNM), and according to organizational policies, procedures, standards and unit specific protocols.
This is a PERMANENT FULL TIME opportunity. Shifts of work are scheduled days and nights; shift times are: 07:00 to 19:00, 19:00 to 07:00.
We offer a range of employee benefits and services to support you at every stage of your career.
Interior Health strives to create an environment where you enjoy the work you do, the place where you work, and the people around you. Together, we create great workplaces. Apply today!
See why Interior Health is a Top 100 BC Employer!
Qualifications
Experience and Educational Background: • Graduation from a recognized program for Practical Nurses. • Current full practicing licensure with the British Columbia College of Nurses and Midwives (BCCNM). • Current CPR certification required. Please upload a copy of your valid CPR certificate with your application
Acute care experience is considered an asset.
*Along with a copy of your CV (resume) please provide details regarding your previous acute care experience.
We invite applicants to self-identify as First Nation, Métis or Inuit within cover letters and/or resumes.
Interior Health now offers assistance from an Aboriginal Employment Advisor. If you self-identify as Aboriginal (First Nations, Métis or Inuit) and if you would like assistance with the application process, job readiness, interview readiness or tips for resume and cover letter writing, send your question via email to AboriginalEmployment@interiorhealth.ca to be redirected to the Employment Advisor.
Contact Information