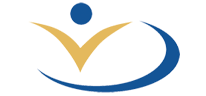 LICENSED PRACTICAL NURSE
Interior Health
Posted 2 months ago
Job Description
Position Summary
Are you a passionate, energetic Licensed Practical Nurse who wants to work for a team that has a person-centered philosophy designed to support peoples' choices, help people function at their highest level, and provide the best quality of life possible? We are seeking a compassionate team player to join us at Columbia View Lodge in Trail, B.C.
As the Licensed Practical Nurse (LPN), you will work in collaboration with the multidisciplinary team, performing assessments and planning, implementing and providing personal and nursing care to patients/clients. You will also administer oral, subcutaneous and intramuscular medications in accordance with pharmaceutical and organizational policies and procedures. The LPN will provide complete treatment of wound care and provides leadership to our care staff. They work closely with the RN's, and will admit and discharge clients.
The scope or extent of the skills that the LPN performs varies according to the predictability of the outcome for a given client population. The LPN operates in accordance with the competency guidelines and full scope of practice within the Standards of Practice as outlined by the British Columbia College of Nurses and Midwives (BCCNM), and according to organizational policies, procedures, standards and unit specific protocols.
This is a temporary part time (0.54 FE) opportunity until approximately September 10, 2021 or return of the incumbent.
Typical shift times are Rotating Days, Evenings 06:45 to 14:45, 14:45 to 22:15.
Love your work. Apply today!
Click here to see why Interior Health is a Top 100 BC Employer!
Interior Health strives to create an environment where you enjoy the work you do, the place where you work, and the people around you. Love your work. Apply today!
Qualifications
Education, Training and Experience:
• Graduation from a recognized program for Practical Nurses or an equivalent combination of education, training and experience. • Current full practicing licensure with the British Columbia College of Nurses and Midwives (BCCNM) • Current CPR certification required.
Interior Health now offers assistance from an Aboriginal Employment Advisor. If you self-identify as Aboriginal (First Nations, Métis or Inuit) and if you would like assistance with the application process, job readiness, interview readiness or tips for resume and cover letter writing, send your question via email to AboriginalEmployment@interiorhealth.ca to be redirected to the Employment Advisor.
*This posting is for a position at a facility covered by the Provincial Health Officer's Single Site Order and selected applicant(s) must comply with the requirements of the order.
Contact Information