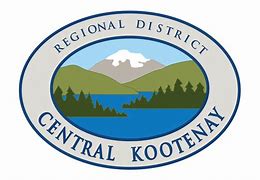 Landfill Attendant - Salmo & Ymir
Regional District of Central Kootenay
Posted 2 months ago
Job Description
The Regional District of Central Kootenay (RDCK) is inviting applications for the position of Landfill Attendant to work shifts at the Central & Ymir Transfer Stations.
Reporting to the Resource Recovery Team & Operations Supervisor, the successful candidate will be responsible for directing public activity, collecting user fees from customers and ensuring the site is kept in a safe, secure and orderly manner.
This is a part-time position of up to 24 hours per week. The successful candidate will be available to work on-call for a varied shift schedule throughout the full year.
This is a union position and the current rate of pay is $22.33 plus an additional 15% in lieu of benefits as per the Collective Agreement with CUPE Union Local 2262.
As a union position, all scheduling will be in accordance with the CUPE Collective Agreement
REQUIRED QUALIFICATIONS:
 Demonstrated ability to deal courteously and effectively with the public  Proven ability to count cash and balance cash out and float  Demonstrated ability to understand and adhere to set policy, bylaws and cash/bookkeeping procedures  Demonstrated ability to work independently outdoors  Proven ability to lift 18 kg & carry for 5 metres  Willingness & demonstrated ability to maintain Level One Occupational First Aid certification  Basic computer skills including MSOutlook & Internet Explorer & demonstrated ability to learn new software programs such as Pacweigh  Must maintain a valid BC drivers license and possessreliable transportation  Satisfactory Criminal Records Check
This posting along with a detailed job description can be found on our website at www.rdck.ca/jobs. Applications will be accepted until the position has been filled. To apply please complete our online application which can be found here: Employment Application.
Contact Information