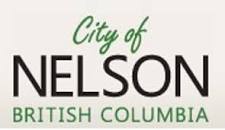 Labourers - Summer Students - City of Nelson
City of Nelson
Posted a month ago
Job Description
Competition #23ST05
The City of Nelson is currently seeking to fill summer student positions as Labourers for the 2023 summer season. The positions will create a meaningful experience for students working within our Operations Department. Some duties include construction, maintenance and repair of infrastructure and providing beautiful parks and grounds to maintain the City's beauty and charm, supporting Nelson's goal of being the #1 Municipality in Canada based on Value for Service.
The successful applicants will have some knowledge of the materials, tools and equipment, as well as sufficient physical strength, stamina and coordination to perform manual outdoor work in all weather conditions. In addition, students will use independent judgement and initiative, gain valuable insight and knowledge of our parks and other City Departments as well support in the transportation of materials and tools to the job site
Essential qualifications include: Valid class 5 or 7 BC Drivers License Grade 12 or GED (General Equivalency Diploma) Valid First Aid Strong interpersonal and communication skills Labourer, gardening, and landscaping experience
Applicants must have been a full-time student in the 2022/2023 academic year and going into full-time studies in September 2023. Proof of studies must be included in all applications.
The pay rate is $17.00/hour and is based on a 40-hour work week in accordance with our CUPE Collective Agreement.
We look forward to hearing from you!
Please reference #23ST05 and submit your resume and cover letter.
APPLY NOW
The City of Nelson is dedicated to creating a low-carbon and resilient future within the community we so proudly serve. Learn how we are preparing for the future at www.nelson.ca/programs. Your Participation Matters
Education Requirement: Other trades certificate or diploma Job Experience: Experience an asset
Contact Information