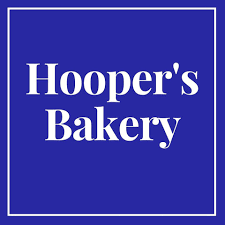 Kitchen Hand / Cleaner
Hooper's Bakery
Posted 23 days ago
Job Description
This position is great if you need an after school job or want to supplement a part time job. Shifts start depending on your availability and finish around 7 or 8pm. After a busy day there are a lot of dishes and all the tables, machines and floors need to be cleaned. In addition to cleaning you help with food prep.
You also stock the products in the store and you help customers who come to the back door to pick up their orders.
This job is never boring!
Additional Info
PLEASE NOTE that Hooper's Bakery is closed from August 27 until September 19th. Applicants will be contacted after September 19th, with interviews being scheduled during the last two weeks of September 2022.
REQUIREMENTS
Ability to work late shifts (finishing around 8:00 pm)
Self motivated and ability to work independently
Customer oriented with good social skills
HOURS AND SHIFTS Work starts between 11:30 am and 4:00 pm and ends at 8 pm. There are shifts on Tuesday – Friday and they are scheduled depending on the availability of yourself and your co-workers.
Contact Information
Related programs and certificates
This is related text
View all