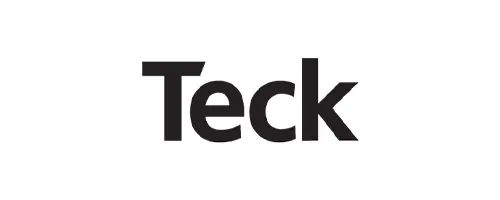 Journeyperson Heavy Duty Mechanic
Teck Resources
Posted 2 months ago
Job Description
Reporting to the Group Leader, Heavy Duty Mechanic ensures reliable operation of equipment by completing preventive maintenance requirements, troubleshooting and repairs using diagrams, manuals, manufacturer's instructions, engineering specification and diagnostic equipment.
Trail Operations is an integrated lead-zinc smelting and refining complex located in Southeastern BC. Trail Operations has over 26 different operating plants and processes concentrates and other materials from around the world to produce more than 290,000 TPY of refined zinc and 70,000 TPY of refined lead.
There is currently a permanent and temporary position available. Please note this role does require the successful candidate to live within 100KM of Trail. British, Columbia. Relocation assistance will not be provided and there is no camp or company housing
Responsibilities:
Be a courageous safety leader, adhere to and sponsor safety and environmental rules and procedures Inspect, repair, troubleshoot, adjust, overhaul and maintain mobile heavy-duty equipment using best practices and tools Utilize the latest in diagnostic equipment to accurately pinpoint fault codes Operating a wide variety of equipment Maintains a safe and clean working environment by complying with procedures, rules and regulations
Qualifications:
Inter-Provincial Red Seal Endorsement Heavy Duty Mechanic (please upload copy of certification with your application). Commercial transport ticketed mechanics will be considered Completion of Grade 12 (please submit a copy of certificate with application) Valid driver's license, preference to Class 1 or 3 with Air endorsement. Indicate license on resume. Valid CVSE Certificate of Qualification – Authorized Inspector. Please submit a copy with your application Related industrial maintenance experience Excellent interpersonal and communication skills Self-starter who can work within team environment
At Teck, we value diversity. Our teams work collaboratively and respect each person's unique perspective and contribution.
Qualified applicants interested in joining a dynamic team are encouraged to submit a resume and cover letter electronically.
We wish to thank all applicants for their interest and effort in applying for the position; however, only candidates selected for interviews will be contacted.
Teck is a diversified resource company committed to responsible mining and mineral development with major business units focused on copper, steelmaking coal, zinc and energy. Headquartered in Vancouver, Canada, its shares are listed on the Toronto Stock Exchange under the symbols TECK.A and TECK.B and the New York Stock Exchange under the symbol TECK.
The pursuit of sustainability guides Teck's approach to business. Teck is building partnerships and capacity to confront sustainability challenges within the regions in which it operates and at the global level. In 2020, Teck was named to the Dow Jones Sustainability World Index (DJSI) for the eleventh straight year, indicating that Teck's sustainability practices rank in the top 10 per cent of the world's 2,500 largest public companies in the S&P Global Broad Market Index.
Learn more about Teck at www.teck.com or follow @TeckResources
Contact Information
Related programs and certificates
These programs and certificates may be relevant for you. Contact us to learn more!
View all