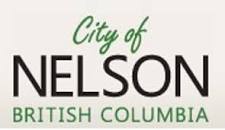 IT Systems Analyst
City of Nelson
Posted a month ago
Job Description
Competition #23CU61
Under the direction of the Manager of Information Technologies, the role of the Systems Analyst is to maintain and enhance the day-to-day operations of enterprise-level technology services to support business needs for internal and external clients.
The Systems Analyst must have advanced skills and technical expertise and will be required to exercise considerable judgment in the performance of all tasks related to day-to-day operations and projects. Work and progress is subject to period review through discussion with the IT Manager and IT Lead Hand.
To be successful in this role, the Systems Analyst will maintain and support enterprise software and support the stable operation of the computer and telephony systems. This may include overseeing design/development of application interfaces, design/development for customizing vendor software and writing custom reports/programs where necessary. The role will include installation, monitoring maintenance and performance tuning of databases. Finally, the role includes supporting the deployment and management of servers, networks and storage systems.
Compensation: $39.25 per hour Employment Type: Full-time Regular, CUPE Hours/Days of Work: 40 hours per week, Monday - Friday Start Date: ASAP Application Deadline: November 16, 2023 at 3:00 p.m.
To find a full description of the position role, including required qualifications and experience, please visit www.nelson.ca/jobs
We look forward to hearing from you! Interested applicants should reference #23CU61 and submit their resume and cover letter by November 16, 2023 at 3:00pm.
Education Requirement: Other trades certificate or diploma Job Experience: Experience an asset
Contact Information