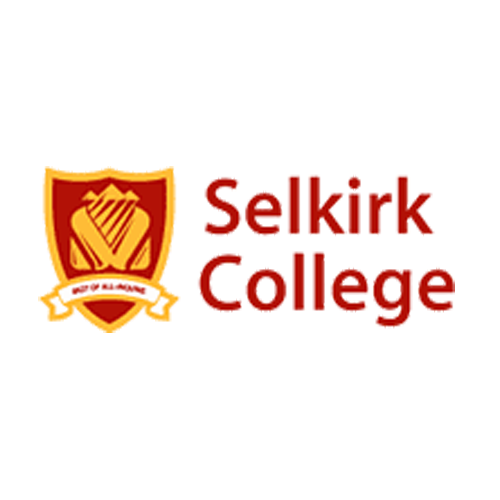 Accessibility Services Assistant
Selkirk College
Posted 6 months ago
Castlegar, Nelson, Trail
TBD
Casual
Job Description
Reporting to the Department Head, Student Access and Support, and utilizing a service excellence approach, this position provides support to Accessibility Services for students with disabilities, within the Student Access and Support Department (SAS). This individual will provide a supportive environment for the students, possessing empathy and understanding of their disabilities and concerns. This includes a key role in scheduling, organizing and supervising accommodated exams on various campuses for students with disabilities in a professional and confidential manner. Other duties include: working closely with Accessibility Coordinators to provide administrative support to the Accessibility Coordinators.
Applicants must be available to work flexible hours with short notice, as well as to work at multiple locations, move from one campus to another, if needed, and be able to work occasional evening shifts and weekends for accommodation services and exam invigilation.
Main Duties and Responsibilities
Provides support to students with disabilities including:
when additional information related to scheduling approved exam accommodations is required, corresponding with students and instructors; booking appropriate examination rooms; scheduling and organizing invigilation for students' exams; invigilating exams and providing instructions for On-Call Invigilators that are invigilating exams for students with exam accommodations; providing reading and scribing support for students who are approved for this type of support providing training to students on specialty programs except for those who receive equipment from Assistive Technology of British Columbia (ATBC) and assisting students in addressing specific individual issues ie. explaining exam instructions, logistics related to borrowing College equipment, and assisting with CAPER forms when requested creating/maintaining student e-files, for ASA use creating/maintaining equipment inventory spreadsheets working with IT in maintaining/updating student lab computers and AS laptops working with Library staff booking individual exam rooms and tracking electronic equipment working with Assessment Services to provide invigilation services Provides administrative support to the Accessibility Coordinators including:
recording and inputting invigilation statistics; When requested by the Accessibility Coordinators, researching and ordering specialty adaptive software; providing administrative support to Accessibility Coordinators; participating in student orientations and presentations to faculty as required; recording of minutes during Accessibility Services team meetings, as requested when requested by the Accessibility Coordinators, submitting Centre for Accessible Post-secondary education resources (CAPER-BC) requests. Archiving and disposal of closed files (phase out by 2028) Other duties as assigned by the Department Head Skills, Knowledge and Abilities
Knowledge of College policies and procedures related to Student Access and Support Excellent written and verbal communications skills Excellent interpersonal skills Strong understanding of and ability to maintain confidentiality of student information Excellent organizational skills and the ability to prioritize tasks quickly when presented with multiple demands Ability to work efficiently independently and as a member of a team Strong computer skills including word processing and the use of spreadsheets, data base software, virtual testing platforms and electronic data management Familiarity with specialty software including speech to text, text to speech and magnification options, to facilitate student use during exam sittings as required Knowledge of the Ministry of Advanced Education, Assistive Technology BC (ATBC) and CAPER-BC services is highly recommended Keyboarding at 60 wpm is preferred Excellent attention to detail Ability to work sensitively and diplomatically with diverse populations Ability to work flexible hours including early mornings, evenings, and weekends Education and Experience
High School graduation Completion of a program in a Human Services related field is required 2 years of experience in a student services role working with students with disabilities 1 - 2 years of general office experience A combination of equivalent education and experience may be considered This is an on-call position commencing December 1, 2021. The salary is pay grade 7 - $27.47 per hour - in accordance with the PPWC Collective Agreement.
Contact Information