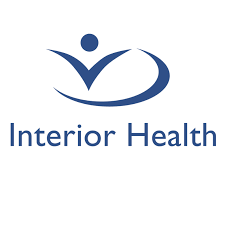 INVENTORY CONTROL LIAISON / DEPARTMENT AIDE
Interior Health
Posted a month ago
Job Description
Position Summary
Boundary Hospital in Grand Forks, BC is looking for a Casual Inventory Control Liaison / Department Aide. Apply today!
When you apply, please ensure you include the following documentation for your application to be considered: • A current Typing Test 35 wpm or greater completed within past 48 months from a recognized institution; • Your High School Diploma; • Your Resume indicating two year's recent related experience; • A Cover Letter stating your availability to start in a new position and on-call, casual work (i.e. days of the week); • Certificates/Diplomas/Transcripts must be from accredited Schools/Colleges/Universities.
This postion is responsible for completing designated purchase requisitions for equipment, supplies and services; maintaining departmental inventory of supplies and performs a variety of support services, such as:
• Maintains supplies/inventory on designated unit; • Places specific purchase requisitions with HSSBC; • Maintains departmental perpetual inventory records; • Prepares patients for examination by performing duties such as transporting assigned patients to and from the department using mechanical aids such as wheelchairs and/or stretchers; • Investigate a variety of matters such as incorrect invoices, outstanding or backordered items and damaged/recalled goods; traces duplicate shipments; returns outdated, damaged and/or recalled stock; • Prepares and types a variety of reports such as allocation of supplies, stock status reports and backorder reports; • Performs clerical functions such as answering telephone; stamping charts, and greeting and directing patients and other visitors to the department; • Cleans and prepares procedure rooms and other related unit areas as well as maintain the overall tidiness; • Delivers/picks up items such as equipment, supplies, specimens and blood, to and from various areas of the hospital.
Hours of work: Monday to Friday –08:00 to 16:00.
This is a Casual opportunity. Casual means there are no guaranteed hours and work requirements can vary from 0 - 37.5 hours per week.
Make a difference. Love your work. Apply today!
Interior Health strives to create an environment where you enjoy the work you do, the place where you work, and the people around you. Everyone plays a role in the care continuum. Together, we create great workplaces....Be part of a dynamic team!
Come and join us! Our focus is on giving people room to grow, to make an impact in the lives of others.
Qualifications
Education, Training and Experience: • Grade 12 plus, • Two (2) year's recent related experience, Or an equivalent combination of education, training and experience • Completion of a Typing Test at 35 wpm dated within the past 48 months and must be issued from a valid institution only. (ON-LINE TESTS NOT ACCEPTED)
Skills and Abilities: • Ability to keyboard at 35 wpm. • Ability to communicate effectively, both verbally and in writing. • Ability to deal with others effectively. • Physical ability to carry out the duties of the position. • Ability to organize work • Ability to operate related equipment
ONLY QUALIFIED CANDIDATES WILL BE CONTACTED.
Please Note • We invite applicants to self-identify as First Nation, Métis or Inuit within cover letters and/or resumes. • Interior Health now offers assistance from an Aboriginal Employment Advisor. If you self-identify as Aboriginal (First Nations, Métis or Inuit) and if you would like assistance with the application process, job readiness, interview readiness or tips for resume and cover letter writing, send your question via email to AboriginalEmployment@interiorhealth.ca to be redirected to the Employment Advisor.
Additional Info
Job ID 1733229 Date posted 06/27/2022 Job title :INVENTORY CONTROL LIAISON / DEPARTMENT AIDE Community :GRAND FORKS Facility :BOUNDARY HOSPITAL Status :CASUAL
Contact Information