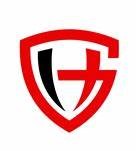 Inventory Attendant
Glacier Honda
Posted 2 months ago
Job Description
POSITION SUMMARY
This position requires an incumbent that is reliable, motivated and customer focused. Reporting to the Sales Manager, this position is responsible for maintaining and managing the sales lot and driving customers. The Inventory Attendants assist in ensuring the sales vehicle lot is inviting to our valued clients. The Inventory Attendants are responsible for keeping vehicles clean and orderly and preparing vehicles for delivery to the client.
Weekend work will be required* POSITION DUTIES AND RESPONSIBILITIES
Pick-up and drop off clients at various destinations in the area. Transport passengers irrespective of weather, traffic and road conditions and be consistent with timings. Conduct daily inspections and report any vehicle faults to the management. Enforce safety rules in a firm, but courteous manner. Maintain cleanliness of vehicle. Maintain the sales lot and guest parking area. Keep sales vehicle lot neat and orderly, moving cars as required and in accordance with company standards. Wash, fuel, and detail client vehicles. Maintain inventory for clients. Prepare vehicles for delivery to the client. Provide an exceptional customer service experience to our valued clients. Other duties as assigned from time to time. The successful candidate will need to ensure proper attire is available as there will be outside work including snow removal in the winter.
SUPERVISION RECEIVED
This position is primarily managed by the Sales Manager. Scheduling and task assignments are provided by the manager. Work quality and service levels are subject to random review and are contingent on customer satisfaction. Work efficiency is measured. Incumbent must be able to complete tasks with minimal direct supervision.
SCOPE FOR INDEPENDENT ACTION
What matters must the incumbent refer to the immediate supervisor?
All matters that are not part of routine task assignment must be brought to the manager.
MACHINES AND EQUIPMENT
All light duty and passenger vehicles- customer and dealership owned including manual transmissions
Any yard equipment that they are trained and certified to operate
Light duty maintenance equipment such as snowblowers and lawn equipment may be required ( with training)
OTHER COMMENTS
Provide any additional information, which would be useful in obtaining a proper appreciation of the scope and complexity of the job.
In performing the position duties and responsibilities, the incumbent will be required to use the following skill sets and licensing requirements:
Good time management skills. Excellent organizational and prioritization skills and attention to detail. Excellent communication skills and the ability to follow instructions carefully. Ability to multitask and set priorities as well as work independently. Ability to learn and follow processes. Must have a strong work ethic while remaining punctual and reliable. Must possess a valid driver's license with a safe driving record. Must be able to operate both manual and automatic transmissions. Willingness and ability to work outside in all-weather conditions.
ORGANIZATIONAL RELATIONSHIPS
See organizational structure
Contact Information