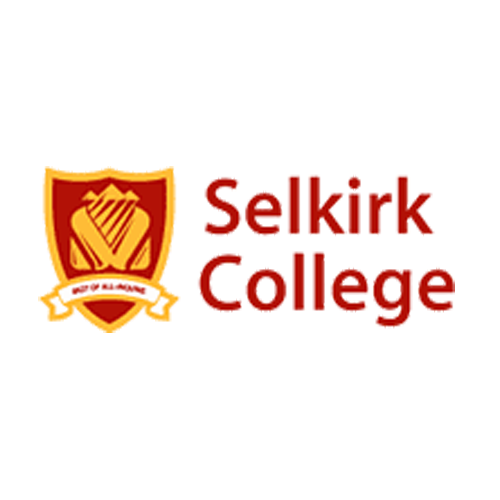 Instructor, Digital Fabrication and Design Program
Selkirk College
Posted 13 days ago
Job Description
The School of Arts is seeking an instructor for the new Digital Fabrication and Design Diploma program to instruct DFAB 107: Design for Subtractive Manufacturing and DFAB 108: Subtractive Manufacturing 1. The Digital Fabrication and Design program is a two-year diploma that is taught at the Selkirk College Trail campus and Selkirk Technology Access Centre (STAC) in Trail. The program trains students in the most current and fundamental aspects of design and digital fabrication. These courses are delivered in person through applied skill development and experiential learning, with an emphasis on digital fabrication production, additive and subtractive manufacturing, and reverse engineering. The successful applicant will share Selkirk's student-centered values and mission ""to provide personal experiences that build confident and imaginative learners ready to thrive in their community and in our dynamic world."
Main Duties and Responsibilities
Develop and deliver teaching strategies and assessments that meet course learning outcomes
Provide classroom instruction to students in the Digital Fabrication and Design program
Teach students traditional woodshop skills including safe operation of basic power tools, table saw, band saw etc.
Teach students how to operate and maintain subtractive manufacturing machines following safe operating procedures.
Teach students fundamental 3D design skills using Fusion 360 software.
Evaluate student progress and provide constructive feedback
Ensure program alignment with industry trends, advanced manufacturing best practices, and innovation
Provide support and cooperative assistance to students
Be a positive and active participant in the Program's responsibilities
Create and maintain a positive and respectful learning environment, while acting with professionalism at all times
Maintain student records, grades, and course outlines, while adhering to institutional standards and expectations for professional practice
Other related duties as assigned by the School Chair
Skills, Knowledge and Abilities
Expertise with common office applications (Word, Excel, Powerpoint)
Expertise with 2D CAD software (Adobe Illustrator, Photoshop)
Experience in a woodshop setting using traditional power tools and machines.
Expertise using Fusion 360 as a computer-aided design (CAD) software (Solidworks considered)
Expertise using CAM software (Fusion360, V-carve) Extensive experience in operating and maintaining subtractive manufacturing including 3-axis CNC routers and laser cutters.
Hands-on experience in designing parts and assemblies for subtractive manufacturing. Experience creating estimates for production runs, parts, and assemblies. Ability to work independently and as part of a team, and to be able to perform other duties as assigned by the supervisor Strong organization and problem-solving skills. Excellent communication, leadership, teamwork and time management skills Adaptability and friendly collaboration with peers are all key attributes of this role Education and Experience
Successful completion of a degree in a related program such as industrial design, fabrication, or engineering. Lesser qualifications may be considered with relevant experience.
Training in education, preferably adult education, is strongly recommended.
Applicants must have 3 - 5 years of directly related experience.
Post-secondary teaching experience is an asset.
Demonstrated curriculum development skills is an asset.
Applicants should include an electronic portfolio of at least 10 pieces demonstrating their skills.
Applicants must submit a current CV and cover letter.
Details about the Digital Fabrication and Design Program can be found online: https://iq4prod1.smartcatalogiq.ca/en/Catalogs/Selkirk-College/2022-2023/Academic-Calendar-2021-2022/Programs-by-School/School-of-the-Arts/Digital-Fabrication-and-Design-Diploma
This is a short-term, part-time, (64%) position commencing Dec 23, 2022, and ending May 4, 2023. Salary and benefits are in accordance with the Selkirk College Faculty Association Collective Agreement. The salary range is $2,369.08 to $3,806.85 bi-weekly (at 100% appointment) and is based on qualifications and experience.
Contact Information
Related programs and certificates
This is related text
View all