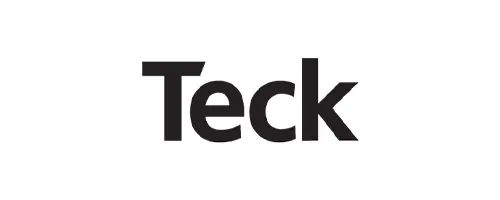 Information Systems Infrastructure, Superintendent
TECK
Posted 3 months ago
Job Description
Are you a highly motivated individual with a passion for leading technology-driven solutions that are integral to an organization's success? Join us as we implement industry-leading technology that will modernize the smelting and refining complex for the future and experience the reasons why Teck has been recognized as one of Canada's Top 100 Employers 2022!
Reporting to the Manager, Digital and Management Information Systems, the Information Systems Infrastructure, Superintendent is responsible for managing highly available, efficient and cost-effective computer processing capabilities, in addition to site-based process control and communication networks and systems.
The main focus of this role is ensuring that these services are available, and continuously improved upon to ultimately meet the needs at Trail Operations. You will lead a technical team responsible for providing all services related to the installation, support, and management of data, voice, video equipment, networks, and client technology in coordination with Teck's standards, policies, and best practice.
To be successful in this role we are looking for an exemplary leader with superb interpersonal and communication skills who can align a team to a common purpose; a diplomatic team player who can work with a range of departments across all levels of the organization, and who has strong influencing and decision-making abilities. This role requires someone with strong analytical and problem solving skills, as well as the ability to work in a fast-paced environment.
In addition to a competitive pay and benefits package, this position offers an attractive compressed workweek with alternating Fridays off. Join us in the welcoming community of Trail, situated in the beautiful West Kootenay region of British Columbia. Here you will find outdoor adventure at your fingertips! Whether it's biking, skiing, or the laid-back atmosphere of fishing and hiking -there is something for everyone. Come experience what work life balance is all about!
Responsibilities:
Be a courageous safety leader, adhere to and sponsor safety and environmental rules and procedures Lead a team of technical staff in the planning, implementation, support, and service activities related to all Trail Operations data, voice, and video networks Prioritize, plan, schedule, and allocate work to technical teams for project requests and sustaining services Develop the scope of assigned projects, cost implications, duration, required resources, and benefits of change for approval by sponsor and senior management Ensure staff are provided formal training and development opportunities; assess performance, recommend placements, and administer the collective agreements Evaluate new voice, video and data communications/networking strategies and technologies to align with emerging technology
Qualifications:
Degree in Computer Science or a related field Minimum seven years of experience designing, planning, implementing, and supporting computing facilities and voice, video, and data networks Minimum five years of experience leading a team of technical individuals, and managing IT technology projects
Successful candidates must be fully vaccinated against infection by COVID-19. Candidates who are unable to be vaccinated due to a personal characteristic protected under applicable human rights legislation may request to be exempt from this requirement. We will do our best to accommodate those who are unable to be vaccinated.
At Teck, we value diversity. Our teams work collaboratively and respect each person's unique perspective and contribution.
Qualified applicants interested in joining a dynamic team are encouraged to submit a resume and cover letter electronically.
We wish to thank all applicants for their interest and effort in applying for the position; however, only candidates selected for interviews will be contacted.
Teck is a diversified resource company committed to responsible mining and mineral development with major business units focused on copper, steelmaking coal and zinc, as well as investments in energy assets.
Headquartered in Vancouver, Canada, its shares are listed on the Toronto Stock Exchange under the symbols TECK.A and TECK.B and the New York Stock Exchange under the symbol TECK. 
Learn more about Teck at www.teck.com or follow @TeckResources.
Contact Information