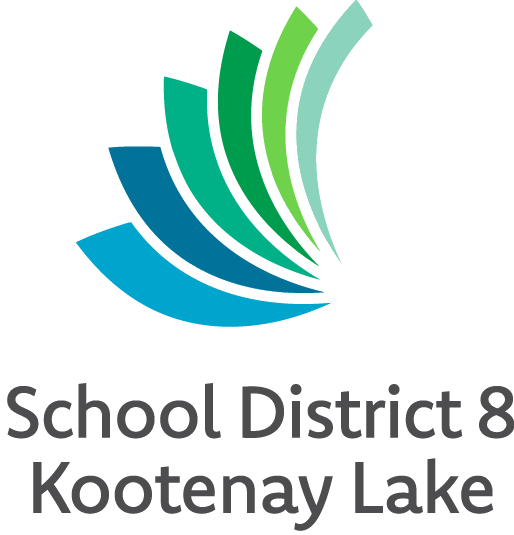 Inclusion Support Teacher
School District No. 8 (Kootenay Lake)
Posted a month ago
Job Description
1.0 FTE Term Inclusion Support Teacher Job Code: 3473651 School District #8 (Kootenay Lake)
JOB DESCRIPTION
School District 8 (Kootenay Lake) is nestled in the Southeast corner of British Columbia. We are a vibrant area, covering 6 "families of schools" in the centres of Creston, Crawford Bay, Kaslo/Meadow Creek, Nelson, Salmo, and the Slocan Valley. Our area is beautiful, vibrant, a fantastic place to raise children, has a world-renowned Arts and Entertainment community, and easily accesses a variety of amazing outdoor pursuits.
Our FOCUS.LEARN.EXCEL philosophy and our Board of Education's Learning Goals of: Literacy, Numeracy, Indigenization and Inclusion guide our practice with our students. We focus on excellence for all learners in a nurturing environment.
Please see the job description for further information.
School District 8 – Kootenay Lake has a diverse student population, and our Inclusion Support Teaching (IST) team provides invaluable assistance to teachers and students to determine appropriate supplemental supports to accommodate students' varied learning needs. The IST team primarily supports implementation of universal in-class strategies for students, depending on student need. As well, in consultation with the school-based resource team, the IST works with the classroom teacher to determine best ways to provide targeted essential supports to small groups and individual students.
Our collective goal is to support and enhance all students' learning experiences and growth. In schools, the ISTs play an invaluable role in helping teachers differentiate their instruction to ensure there are universal supports, access points for all students, and essential supports where needed. ISTs help classroom teachers in understanding how to implement competency-based goals and objectives in Individualized Education Plans (IEPs) in an inclusive environment.
In addition, in the elementary school environment, ISTs work mostly in the primary grades to provide support to classroom teachers and to students as they develop early literacy skills. This includes working with teachers to support the Early Learning Profile (ELP) and literacy strategies for emerging readers and writers.
A background in psychology and an understanding of a wide range of behavioural theories (including, but not limited to ABA, Choice Theory, and Alfie Kohn's work) An understanding of Indigenous approaches to teaching and learning Training in trauma-informed practices The ability to work collaboratively with staff members and families to analyze student behaviour and create workable behaviour plans that fit with the school culture Knowledge of positive behaviour support, and a willingness to support the implementation of school-wide, culturally aligned behaviour support systems Knowledge and understanding of neurodiversity Proven, positive classroom management skills This is a District non-enrolling position, located in the school environment. The Inclusion Support Teacher reports directly to the Director of Instruction for Inclusive Education and to the School Principal.
OUR CANDIDATES WILL POSSESS
A demonstrated commitment to BC's inclusive education philosophy and practice. Excellent verbal, written, facilitation and organizational skills. Social-emotional competencies of self-awareness, empathy, flexibility, relationship-building and responsible decision-making. A demonstrated ability to develop and maintain rapport with students, staff and parents in a welcoming manner. A comprehensive understanding of BC's revised curriculum, First Peoples' Principles of Learning, and social-emotional learning (SEL) practices. Proven ability to implement effective strategies to engage and support academic success for all learners in an inclusive environment. Experience in designing and applying various assessment techniques to measure and monitor student progress. Commitment to professional learning with a desire to learn and implement new methodologies and strategies to provide a creative, engaged, and inclusive classroom experience. Demonstrated ability to apply current, relevant computer technologies to teaching and learning. Commitment to collaboration with students, parents and staff (both school and District) to enhance the school as a learning community. NECESSARY QUALIFICATIONS
Must possess valid certification or eligibility for certification through the BC-TRB. A Bachelor of Education Degree in Elementary or Secondary Education. Successful experience teaching of at least 3 years at the Elementary or Secondary level. Masters' Degree or Diploma in Special Education/Inclusive Education. Candidates without this credential may be considered if they are pursuing relevant coursework toward certification. Successful completion of a university Level B assessment course (eg: Queen's University). Knowledge of positive behaviour support (PBS), and a willingness to support the implementation of school-wide, culturally aligned behaviour support systems. Successful experience and demonstrated ability in using Ministry Special Education criteria to set up and implement supplemental and replacement programs. Successful experience and demonstrated ability in creating extensive, individualized education plans (IEPs) for students. Successful experience creating District files (red binders) for students with Ministry designations, and implementing in a collaborative manner with school and District staff. Demonstrated skill in developing and implementing instructional and behavioral strategies to assist classroom teachers. Strong communication skills in working with students, parents, school staff, District staff, and other agencies (such as CLBC, MCFD, IHA, etc). Knowledge and experience in developing inclusive supports for students who have significant developmental disabilities. Demonstrated successful experience collaborating with colleagues, students, parents, District staff and other agencies to support students. Demonstrated experience working with technology – computer platforms, learning apps, assistive technologies, etc.
DESIRED QUALIFICATIONS
Training and experience with augmentative technology, medical supports, and personal care would be an asset. An understanding of accessible environments would be an asset. Experience with student transitions (into school, from school to school, and upon graduation/completion) would be an asset. Experience in administering Level B assessments would be an asset. Experience working with a School-Based Team would be an asset. Trauma-Informed Practice training and implementation experience would be an asset.
For more information, please contact Jon Francis, Principal, at jon.francis@sd8.bc.ca
School District 8 supports equity hiring for Indigenous applicants. *While we appreciate all applications, we will contact only those who have been shortlisted. *If you are experiencing any technical issues with your application process to contact Make A Future's customer service line as HR cannot upload or assist with these types of issues. We also cannot accept documents via email such as cover letters/resumes/transcripts/teaching reports via email as they do need to be part of the employee's Make a Future profile.
Additional Info
Closing Date & Time April 28, 2023 12:00 PM PST/PDT
Job Type Full Time, Contract
Job Category Teachers, Principals & Superintendents
Location Salmo
Employment Start Date Start Immediately
End Date 2023/06/30
Mandatory Document Resume Cover Letter Teaching Qualifications/Licenses Certificates & Diplomas Teaching Evaluations Transcripts
Contact Information