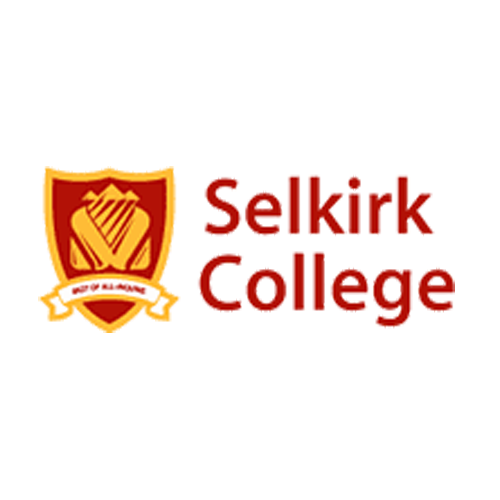 Human Resources Coordinator
Selkirk College
Posted 13 days ago
Job Description
Human Resources Coordinator Reporting to the Human Resources Manager, the Human Resources Coordinator is responsible for providing support in various aspects of human resources functions assisting in the implementation of Human Resources programs and policies. This position will be responsible for maintaining employee records, coordinating recruitment activities, assisting with onboarding and orientation, and providing general administrative support to the Human Resources Manager and the Executive Director of Human Resources. The incumbent has a strong understanding of HR principles, excellent communication skills and the ability to handle sensitive information with confidentiality. This position's work will commence with a focus on continuing to build on the foundation of Human Resources to provide a respectful, healthy engaged workplace that aligns with the College's Strategic Plan.
Location Castlegar Department College Services Subdepartment Human Resources Employment Group Exempt Recruitment Type Internal / External Appointment Type Regular FTE 100 Hrs / Week 35 Desired Start Date 03/07/2023 Closing Date 16/06/2023 Competition # 13343 Main Duties and Responsibilities
Provides confidential assistance to the Human Resources Manager and Executive Director of Human Resources. Liaises with payroll to ensure employees are being paid accurately. Liaises with the Benefits Coordinator to ensure accurate entry of employee benefits. Assists the Recruitment Advisor with full-cycle recruitment (e.g. posting jobs, sourcing recruitment channels and setting up interviews). Supports the Recruitment Advisor with the entry of employment contracts for both new and existing employees. Assisting with the orientation and onboarding of new team members by providing hiring packages, responding to related inquiries, collecting all required documentation and verifying that documents are signed and filled out correctly prior to the commencement of employment. Supports the employee lifecycle ensuring the consistent interpretation of the applicable collective agreement and excluded terms and conditions. Provides input on the development and implementation of Human Resource Management policies; drafts policy and/or procedures for approval. Assists with a variety of correspondence including reviewing letters of employment and documents, collecting and analyzing information. Prepares reports by collecting and analyzing information. Supports and engages in Human Resources team initiatives, projects and meetings; develops policies and procedures related to the departmental and organizational goals and objectives. Implements and maintains management and administrative functions, contracts, metric reports etc. Performs periodic system audits to ensure system information is up to date and accurate. Performs routine filing, scanning, and archiving of records to ensure record retention compliance. Other duties and responsibilities as required. Skills, Knowledge and Abilities
Strong written and verbal communication and interpersonal skills Ability to multi-task and prioritize while maintaining excellent attention to detail Ability to approach personal employee issues in a respectful confidential manner Acts as a point of contact for the HR department Demonstrate problem-solving and conflict-resolution skills Excellent time management and organization skills Liaison on behalf of the department both internally and externally Ability to support multiple facets of the HR department Team player with an aptitude for working in a collegial and collaborative environment Excellent research skills with ability to synthesize data/information and develop/deliver findings and recommendations Education and Experience
Minimum requirements include a Certificate or Diploma in the Human Resources or Administration field Two (2) to three (3) years of experience in a related environment Proficiency in Applicant Tracking Systems (ATS), Human Resource Information Systems (HRIS) and Microsoft Excel Equivalent combination of HR education and experience will be considered This is a Regular Full-time position commencing as soon as possible. In accordance with the Administrative Staff Employment and Benefit Program, the salary grid level 4 ($55,377.00- $73,836.00) annually at a 100% appointment and is based on qualifications and experience.
Contact Information