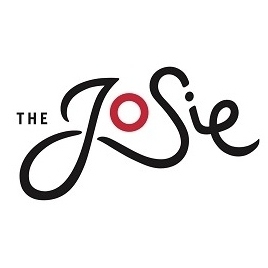 Housekeeping Supervisor
The Josie Hotel
Posted 2 months ago
Rossland
From $18.50 per hour
Job Description
The Housekeeping Supervisor helps lead and motivate the Housekeeping team to ensure the highest level of cleanliness is maintained at all times. Housekeeping supervisors are expected to set the standard by cleaning rooms to with their team. They demonstrate a commitment to customer service by soliciting and responding promptly to guest needs, and ensuring the Housekeeping team delivers positive guest experience to all patrons. The Housekeeping Supervisor will ensure all members of the Housekeeping staff, including new hires, are trained to meet the standards of the hotel. Ensuring a safe, comfortable and well-maintained Hotel environment will be key to the Housekeeping Supervisor's success.
Other duties may include:
· Communicating Effectively - Maintaining a consistent and effective flow of communication between Housekeeping staff and other areas of the hotel
· Solving Problems Proactively- Interacting with hotel guests to ensure all inquiries, requests, and concerns are addressed in a timely and professional manner
· Sharing Knowledge - Ensuring that all Housekeeping staff are knowledgeable on all hotel standards related to maintaining a clean and safe environment
· Setting the Housekeeping Department Up for Success - Managing the scheduling of Housekeeping staff; establishing par levels for supplies and equipment, and completing requisitions for any necessary needed items
· Thinking Ahead - Reviewing the daily business levels, anticipating critical situations and planning effective solutions to best expedite these situations
· Ensuring Team Success - Setting short and long term goals, providing feedback, and playing an active role in the training and development of all Housekeeping staff
· Being a Team Player - Assisting all departments and executives in obtaining appropriate information regarding groups, inventory and guest information
Our Ideal Candidate Will Have:
· 2 years experience in hotel housekeeping operations or related disciplines
· Thorough knowledge of all matters relating to proper administration of Housekeeping and Laundry departments
· Ability to communicate effectively with the public and other Team Members and Managers.
· Time management and negotiation skills.
· Ability to manage according to employment and Innkeeper laws of the jurisdiction.
· Prior computer experience with a housekeeping management software system.
· Ability to work a flexible schedule including weekends and holidays
· Prior experience at a luxury property is preferred
· Hours will vary based on business volumes, must be able to work a variety of shifts and days and weekends.
About Us
The Josie, a Noble House Hotel, is the first ski-in/ski-out boutique hotel built in Canada in over a decade. Located slope side at the base of Red Mountain Resort in Rossland, British Columbia, The Josie presents a world of adventure and unrivaled luxury. Recently voted Canada's #1 Outdoor Town by Explore magazine, the Rossland area is a natural playground for adventure seekers from around the world. You can only go UP from here!
Job Type: Full-time
Salary: From $18.50 per hour
Benefits:
Wellness program Schedule:
8 hour shift
Contact Information