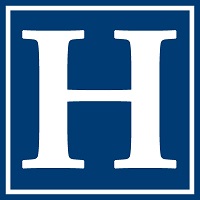 Dough Portioner
Hooper's Bakery ltd.
Posted 2 months ago
2042 Columbia Avenue, Rossland, BC
TBD
Part Time
Job Description
"DOUGH PORTIONER / SHAPER" (Part time)
JOB DESCRIPTION This is the perfect job if you need just a few extra shifts outside of regular business hours. Your shift starts when everyone else is starting to go home. You are responsible for the portioning of all the bread dough and for shaping the loaves that will be baked the next morning. This is a very physical job! You carry heavy bins with dough and every loaf gets rolled and shaped by hand. Sometimes there are other loaves, such as the challah or the brioche buns, that need to get shaped, too. As the last person to leave the bakery you are responsible for cleaning up so everything is ready to go for the next day.
REQUIREMENTS
Successful applicants are required to be fully vaccinated  for COVID-19 (two weeks after the second dose) at the time they start employment
Experience with working in a kitchen is preferred (not required)
Affinity with and an interest in sourdough bread
Ability to work late shifts, work starts at 6:00pm and ends around 10:00pm
Self motivated and ability to work independently
HOURS AND SHIFTS Three shifts per week, approximately 4 hours per shift (10 – 12 hours per week). Extra shifts may become available during the holidadys.
APPLICATIONS To apply, please send your cover letter and resume to Ben and Rebecca at hoopers.application@gmail.com or come to the bakery during opening hours to drop them off.
Contact Information