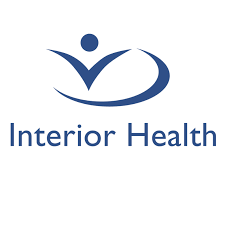 HOME SUPPORT SCHEDULER
Interior Health
Posted a month ago
Job Description
Position Summary
Castlegar Home Support is looking for Casual Home Support Schedulers - if you hold an Office Administration Certificate plus two year's recent experience and a current 5 minute Typing Test 30 wpm or greater....Apply today!
The Home Support Scheduler is responsible for developing and coordinating home support service schedules. Duties may include:
• Receiving service referrals and changes; • Reviewing client needs and matches Community Health Workers based on suitability, geographic location, and skills required; • Schedules, monitors, maintains and adjusts Community Health Worker's schedules and client appointments; • Confirms completion of client service to referral clinician; • Timekeeping; • Performs other related duties as assigned.
Hours of work: Rotating Days, Evenings – 05:30 to 13:30, 06:30 to 14:29, 12:00 to 20:00 hours.
This is a Casual opportunity. Casual means there are no guaranteed hours and work requirements can vary from 0 - 37.5 hours per week.
Interior Health strives to create an environment where you enjoy the work you do, the place where you work, and the people around you. Everyone plays a role in the care continuum. Together, we create great workplaces.....Be part of a dynamic team!
Our focus is on giving people room to grow, to make an impact in the lives of others. Come and join us!
Make a difference. Love your work. Apply today!
Qualifications
Education, Training and Experience: • Grade 12, • Graduation from a recognized Office Administration Program, plus • Two year's recent related experience, or an equivalent combination of education, training and experience • Completion of a 5 minute Typing Test 30 wpm or greater, dated within the past 48 months and must be issued from a valid institution only (ON-LINE TESTS NOT ACCEPTED).
Skills and Abilities: • Ability to type 30 wpm • Ability to operate scheduling and database software in a windows environment • Ability to communicate effectively to clients and families, community health workers and all members of the health care team • Ability to work independently and in cooperation with others • Ability to plan, organize and prioritize • Knowledge of general office procedures • Ability to manage a high volume of work and manage several tasks at once • Ability to analyze and resolve problems • Ability to operate related equipment • Physical ability to carry out the duties of the position
Along with your CV (resume), Please submit an Office Administration Certificate a 5 minute Typing Test (minimum 30 wpm within the past 48 months from a recognized institution). Certificates/Diplomas/Transcripts must be from accredited Colleges/Universities.
ONLY QUALIFIED CANDIDATES WILL BE CONTACTED.
Please Note • We invite applicants to self-identify as First Nation, Métis or Inuit within cover letters and/or resumes. • Interior Health now offers assistance from an Aboriginal Employment Advisor. If you self-identify as Aboriginal (First Nations, Métis or Inuit) and if you would like assistance with the application process, job readiness, interview readiness or tips for resume and cover letter writing, send your question via email to AboriginalEmployment@interiorhealth.ca to be redirected to the Employment Advisor.
Contact Information