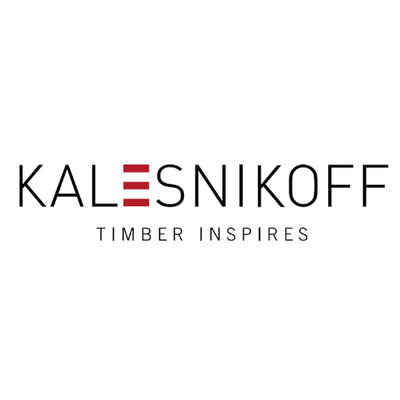 Heavy Duty Mechanic
Kalesnikoff
Posted 3 months ago
Job Description
Our company:
As an independent, family owned and operated company, Kalesnikoff thinks in terms of generations, not quarters. We recognize that people are our most valuable resource. As we continue to grow our fully-integrated mass timber and sawmill company, we're searching for individuals who enjoy a hands-on approach to work tasks and thrive in a team-based environment.
Heavy Duty Mechanic role and objective:
Kalesnikoff has an opportunity for a Red Seal Heavy Duty Mechanic with experience in industrial operations to join the team at our sawmill facility between Nelson and Castlegar, BC.
This opening is for a production shift that runs day shifts and afternoon shifts between 6 a.m. to 12 a.m. five days a week.
Responsibilities:
Troubleshoot and diagnose industrial mobile equipment, including wheel loaders, track machines, fork lifts, etc.
Troubleshoot and diagnose company fleet vehicles and perform small engine repair
Maintain heating and cooling systems on all equipment
Work closely with operators to troubleshoot various issues and achieve the best possible results
Participate in preventative maintenance program and help create programs for new equipment as built
Repair equipment in a timely manner
Interpret technical manuals and drawings
Complete detailed work orders/commissioning documentation
Maintain all mobile equipment on site
Qualifications:
Minimum five years in heavy duty mechanical role(s)
Red Seal certification
Experience with mobile equipment, aerial platforms and forklifts
Strong troubleshooting background
Proficient working with computers
Excellent communication skills
Welding and fabrication experience
Self-starter with the ability to multitask in a fast-paced environment
Contact information/ how to apply:
To apply, please submit your resume and cover letter to hr@kalesnikoff.com. Applications will be accepted on an ongoing basis until the position is filled.
Yesterday and today:
For over 80 years and four generations, our team has been inspired by forests and the endless possibilities for designing and building with wood. We began as a horse-logging operation in 1939 and have grown to become North America's most-advanced, vertically-integrated, multi-species mass timber facility and one of the best-managed, high-technology mills in the province. From seedlings to solutions, we see our products through the entire process – from forest management, log optimization, specialty drying and finishing, custom designing and mass timber manufacturing to customer delivery.
About our Kootenay home:
Are the mountains calling you? From beautiful parks and forests, pristine lakes, breathtaking valleys and stunning mountain ranges, the West Kootenay region is a highly desired and special place to call home. With an abundance of recreation including ski areas, golf courses, hot springs, and endless hiking, biking and other outdoor activities, the Kootenays isn't just a region, it's a lifestyle. Our vibrant mountain towns are full of arts, culture, food, history and caring communities. What are you doing after work today?
Contact Information