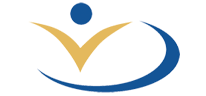 HEALTH INFORMATION PROCESSING CLERK
Interior Health
Posted 8 days ago
Job Description
Position Summary
Kootenay Boundary Regional Hospital in Trail, BC is looking for a Casual Health Information Processing Clerk to join their team. Apply today!
When you apply, please ensure you include the following documentation for your application to be considered: • A current 5 minute Typing Test 55 wpm or greater completed within past 48 months from a recognized institution, (ON-LINE TESTS NOT ACCEPTED); • Proof of completion of a Medical Terminology Course; • Your Resume indicating two year's recent related experience, Or an equivalent combination of education, training and experience; • A Cover Letter stating your availability to start in a new position and on-call, casual work (i.e. days of the week); • Certificates/Diplomas/Transcripts must be from accredited Schools/Colleges/Universities.
This position performs clerical duties relating to preparation, maintenance and storage of patient information in paper and electronic form, secretarial duties for Managers and Physicians and quantitative analysis, such as:
• Conduct quantitative analysis to ensure accuracy of patient records; • Monitors and maintains an electronic tracking system for deficient patient charts; • Types a variety of technical and non-technical material for Managers and Physicians - memos, correspondence, medical reports, minutes or notes at departmental or committee meetings; • Retrieves, organizes and files patient records, reports, and other documents; • Answers inquiries regarding patient information in accordance with legislative statutes, IHA and established policies, procedures and guidelines for Release of Information; • Data entry functions for a variety of clinical registries and/or databases; • Assists physicians in completing patient documentation by performing quantitative analysis; • Reception duties - answers telephone, transfers calls, takes messages or answers routine enquiries. Receives visitors, provides information and directs to appropriate areas. Sorts and distributes mail (paper and electronic).
Hours of work: Monday to Friday, Days – 07:30 to 15:30, 08:00 to 16:00, 08:30 to 16:30.
This is a Casual opportunity. Casual means there are no guaranteed hours and work requirements can vary from 0 - 37.5 hours per week.
Make a difference. Love your work. Apply today!
Interior Health strives to create an environment where you enjoy the work you do, the place where you work, and the people around you. Everyone plays a role in the care continuum. Together, we create great workplaces....Be part of a dynamic team!
Come and join us! Our focus is on giving people room to grow, to make an impact in the lives of others.
Qualifications
Education, Training and Experience: • Grade 12, • Medical Terminology course, Plus • Two year's recent related experience, Or an equivalent combination of education, training and experience • Completion of a 5 minute Typing Test 55 wpm or greater, dated within the past 48 months and must be issued from a valid institution only. (ON-LINE TESTS NOT ACCEPTED)
Skills and Abilities: • Ability to keyboard at 55 wpm • Ability to communicate effectively both verbally and in writing • Ability to deal with others effectively • Physical ability to carry out the duties of the position • Ability to organize work • Ability to operate related equipment
ONLY QUALIFIED CANDIDATES WILL BE CONTACTED.
Please Note* • We invite applicants to self-identify as First Nation, Métis or Inuit within cover letters and/or resumes. Interior Health now offers assistance from an Aboriginal Employment Advisor. If you self-identify as Aboriginal (First Nations, Métis or Inuit) and if you would like assistance with the application process, job readiness, interview readiness or tips for resume and cover letter writing, send your question via email to AboriginalEmployment@interiorhealth.ca to be redirected to the Employment Advisor.
Contact Information