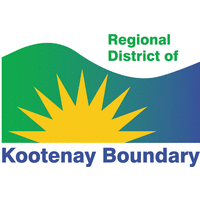 Health and Safety Advisor
Regional District of Kootenay Boundary
Posted 4 months ago
Job Description
The Regional District of Kootenay Boundary (RDKB) is located in the southern interior of British Columbia. Surrounded by mountains, lakes and rivers, this region is abundant in breathtaking vistas and endless adventures, not to mention a burgeoning arts and culture scene. The RDKB administration office is located in Trail, BC, which combined with the nearby communities of Warfield, Montrose, Fruitvale and the resort municipality of Rossland have a population of approximately 20,000. The area is well known for its downhill and cross-country skiing and mountain biking.
The RDKB is currently seeking applications for their 2-year full-time Health and Safety Advisor position. This is a new position created to assist the RDKB's 69 services and over 175 employees and 130 paid on call and volunteer firefighters to improve health and safety culture, systems, practices and outcomes throughout the organization. This is a benefitted, exempt position.
Reporting to the Manager of Infrastructure and Sustainability, the Health and Safety Advisor provides safety expertise, review and support across the entire organization. The successful candidate will initially evaluate the existing safety programs, systems and statistics and based on their findings, determine a work plan to best support and administer the Safety Program. With a focus on compliance and education, much of this position will involve updating the current OHS program to fit organizational and legislative needs, then collaborating with service managers and internal subject matter experts to help them understand and meet their responsibilities, with the ultimate goal of improving safety outcomes for all.
To be considered for this position, candidates must possess: Bachelor degree in a relevant field, plus three years related safety experience in progressively more challenging roles, OR a relevant combination of education and experience; Working knowledge of relevant Federal and Provincial legislation, with demonstrated ability to apply it in various workplaces and services; Ability to write and train others on safe work procedures, in line with OHS regulations and a broad range of industry standards; Additional safety certifications, including but not limited to BCMSA Peer Auditor or CRSP designation considered an asset; Demonstrated training and communications skills; and Valid BC Driver's License.
POSITION INFORMATION Status: 2 years, full-time, exempt Hours of work: 8:00 am – 4:30 pm, October to March AND 8:30 am – 4:30 pm, April to September Benefitted: full package, including health and pension Compensation: $84,303 - $88,740, annually
For more information on this position, please review the job description available on the RDKB Careers page. To be considered for this opportunity, please submit a cover letter and resume to Human Resources at hr@rdkb.com no later than Thursday, February 10, 2022.
The RDKB is an equal opportunity employer and welcomes applications from all qualified candidates. Only those applicants shortlisted for this opportunity will be contacted. The RDKB thanks all candidates for their interest
Contact Information