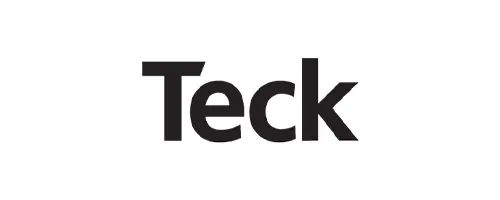 Group Leader, Site Services
TECK
Posted 14 days ago
Job Description
Reporting to the Operations Superintendent, Property Services, this position will be responsible for the safe execution of the heavy equipment activities for the Site Services. This includes the safe and cost effective handling and movement of day-to-day materials related to hazardous waste and waste or recycle management facilities and activities, site fuel management, landfill operation and other site service functions. This role is also responsible for execution of the fugitive dust controls including sweeping, flushing, road sprays, and pile management. Maintenance of roadways and parking lots to ensure safe movement of equipment as well as people.
Responsibilities:
Be a courageous safety leader, adhere to and sponsor safety and environmental rules and procedures Contribute to an effective maintenance and support service by assigning crews to perform work according to priorities and schedules, ensuring the required materials are at the job site, and initiating the necessary maintenance orders Monitor the jobs in progress to ensure work quality, efficiency and adherence to applicable safety and hygiene regulations Assist personnel by investigating problems, recommending solutions, providing technical direction and advice, and providing assistance in the selection of equipment in order to solve the problem Respond to operations needs by changing work schedules and reassigning crews Communicate effectively with local and outside group leaders to coordinate work and ensure work is performed according to government (WorkSafeBC, National Safety Code and CVSE regulations) and Teck standards. Select work orders according to priorities and equipment availability and prepare work schedules for each equipment operator in the operation Ensure work is performed in a timely manner by developing and distributing weekly work schedules and ensuring work is completed to the required standardized work instruction Contribute to the well-being of employees by participating in the organization, implementation and enforcement of plant safety and hygiene programs Ensure a well-trained crew by using performance management principles, implementing training programs, scheduling employees for training and evaluating on-the-job performance Act as the Project Coordinator for routine projects Perform all other related duties as required
Qualifications:
Minimum requirement of high school with heavy equipment experience Minimum 2 years related industrial experience Minimum 2 years supervisory experience in heavy equipment operation. Experience in fleet management system and knowledge of regulations for Fleet Operations (National Safety Code, CVSE Motor Vehicle Act) Experience in material handling in an industrial and/or production environment preferred Experience with hazardous waste regulations and landfill operation is preferred Basic typing skills, familiarity JD Edwards, journaling or logbook entry are necessary Demonstrated ability to work in safe, environmentally conscious, and effective manner Familiar with plant and business area processes, procedures and system would be an asset Excellent communication skills, proven human relation skills and follow-up skills are required Ability to both lead and work effectively within a team in fast-paced industrial environment Demonstrated willingness to be flexible and adaptable to changing priorities Strong multi-tasking and organizational skills
At Teck, we value diversity. Our teams work collaboratively and respect each person's unique perspective and contribution.
Qualified applicants interested in joining a dynamic team are encouraged to submit a resume and cover letter electronically.
We wish to thank all applicants for their interest and effort in applying for the position; however, only candidates selected for interviews will be contacted.
Teck is a diversified resource company committed to responsible mining and mineral development with major business units focused on copper, steelmaking coal, zinc and energy. Headquartered in Vancouver, Canada, its shares are listed on the Toronto Stock Exchange under the symbols TECK.A and TECK.B and the New York Stock Exchange under the symbol TECK.
The pursuit of sustainability guides Teck's approach to business. Teck is building partnerships and capacity to confront sustainability challenges within the regions in which it operates and at the global level. In 2020, Teck was named to the Dow Jones Sustainability World Index (DJSI) for the eleventh straight year, indicating that Teck's sustainability practices rank in the top 10 per cent of the world's 2,500 largest public companies in the S&P Global Broad Market Index.
Learn more about Teck at www.teck.com or follow @TeckResources
Contact Information