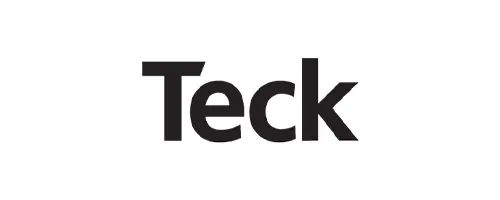 Group Leader, Lead Furnaces Teck Resources Limited
Teck Resources Limited
Posted 2 months ago
Job Description
Reporting to the Maintenance Superintendent, Lead Operations the Group Leader is accountable for coordinating, directing, and executing maintenance in a safe and cost-effective manner ensuring a safe and efficient operation.
Responsibilities:
Be a courageous safety leader, adhere to and sponsor safety, hygiene and environmental rules and procedures
Assign crews to perform maintenance and support work according to priorities and schedules ensure required materials are at the job site
Monitor the jobs in progress to ensure work quality, efficiency and adherence to applicable safety and hygiene regulations
Assist personnel by investigating maintenance problems, recommending solutions, providing technical direction and advice and providing assistance in the selection of equipment
Respond to operations needs by changing work schedules and reassigning crews
Communicate effectively with local and outside Group Leaders to coordinate maintenance work and ensure work is performed according to government and Teck standards
Complete the necessary maintenance systems documentation, reports and procedures to contribute to maintenance continuity and evaluation
Select maintenance orders according to priorities, equipment and parts availability to prepare work schedules for each trade in the operation
Contribute to the efficiency of the maintenance service by initiating purchase and suborder, directing orders for planning and expediting parts and equipment
Maintain and update the records and preventive maintenance systems; history, parts and equipment information and ensure an adequate spare parts and equipment inventory
Ensure maintenance work is performed in a timely manner by developing and distributing weekly work schedules
Carry out supervisory responsibilities utilizing performance management techniques as outlined in the Supervisor's Manual, including investigation and resolution of personnel and union conflicts, training and development of team members, completing job performance evaluations
Qualifications:
Minimum requirement of high school with certification in a recognized trade or technical field
Minimum 2 years' related industrial experience
Basic typing skills, familiarity JD Edwards, journaling/logbook entry are necessary
Demonstrated ability to work in safe, environmentally conscious, and effective manner
Familiar with plant/business area processes, procedures and system would be an asset
Excellent communication skills, proven human relation skills and follow-up skills are required
Ability to both lead and work effectively within a team in fast-paced industrial environment
Demonstrated willingness to be flexible and adaptable to changing priorities
Strong multi-tasking and organizational skills
At Teck, we value diversity. Our teams work collaboratively and respect each person's unique perspective and contribution.
Qualified applicants interested in joining a dynamic team are encouraged to submit a resume and cover letter electronically.
We wish to thank all applicants for their interest and effort in applying for the position; however, only candidates selected for interviews will be contacted.
Teck is a diversified resource company committed to responsible mining and mineral development with major business units focused on copper, steelmaking coal, zinc and energy.
Contact Information
Related programs and certificates
These programs and certificates may be relevant for you. Contact us to learn more!
View all