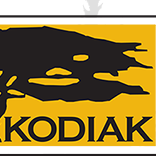 Ground Worker - Kodiak Tree Service
Kodiak Tree Service
Posted a month ago
Salary: $17.00-$22.00 per hour
Job Description
Candidates considered will possess strong focus and self starting skills. They must be comfortable working in an extremely high paced work environment and able to multi task easily.
The job includes helping climbing arborists with ground support, including cleaning up material, using a chainsaw (experience preferred), running a brush chipper, rigging and supplying tools to the climber. This person must also be comfortable lifted 75 plus pounds repeatedly, on occasion. An interest in arboriculture or past experience is preferable.
You must own your own PPE including steel toe boots, chainsaw pants (not chaps), forestry hard hat with muffs and face shield, safety glasses and gloves.
This is a professionally run business and only people interested in holding high standards for themselves and the company will be successful.
Job Types: Full-time, Part-time, Permanent
Salary: $17.00-$22.00 per hour
Benefits:
Extended health care Schedule:
10 hour shift 8 hour shift Supplemental pay types:
Overtime pay Experience:
Tree Service: 1 year (preferred) Work Location: One location
Expected start date: 2023-03-15
Contact Information