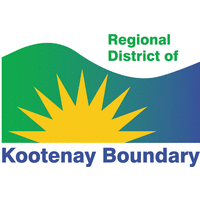 GIS Technician
Regional District of Kootenay Boundary
Posted 2 months ago
Trail
$35.78/Hour
Full Time
Job Description
The Regional District of Kootenay Boundary (RDKB) is located in the southern interior of British Columbia and prides itself on providing smart, sustainable governance and services to its constituents throughout our 8,200 km2 region. Join us here where you'll find mountains, lakes and rivers, abundant breathtaking vistas and endless adventures, not to mention a burgeoning arts and culture scene. Our head office is located in the City of Trail, which combined with the nearby communities of Warfield, Montrose, Fruitvale and the resort municipality of Rossland have a population of approximately 20,000.
The RDKB is currently seeking applications for a motivated, professional GIS Technician to join the Planning and Development team. This is a benefitted, full-time role and an excellent opportunity to join an established team of GIS, Planning and Bylaw professionals providing services across the Regional District. Reporting to the Manager of Planning and Development, the GIS Technician provides technical support services including mapping, graphics and statistical research in support of Planning and other RDKB services. The ideal candidate will possess strong analytical and problem solving skills as well as a keen eye for detail to ensure the integrity and accuracy of the RDKB mapping system.
To be considered for this position, candidates must possess:
Advanced Diploma of Geographic Information Systems (ADGIS) and/or equivalent post-secondary GIS specific qualification At least 1 year work experience providing GIS services, preferably within a local government setting An equivalent combination of qualification and experience will be considered Demonstrated understanding of ESRI suite of software products, AutoCAD and/or the ArcSDE and SQL server environments is considered an asset Professional written and verbal communication skills Valid BC Drivers License
For more information on this position, please review the job description available on the RDKB Careers page. To be considered for this opportunity, please submit a cover letter and resume to Donna Dean, Manager of Planning and Development at ddean@rdkb.com by no later than 12 noon, Tuesday April 19, 2022.
Position Information
Status:
Benefitted, Full Time
Hours of work:
Monday to Friday, 35-37.5 hours per week
Union:
CUPE Local 2254
Compensation:
$35.78/Hour (2022)
The RDKB is an equal opportunity employer and welcomes applications from all qualified candidates. Only those applicants shortlisted for this opportunity will be contacted. The RDKB thanks all candidates for their interest.
Contact Information