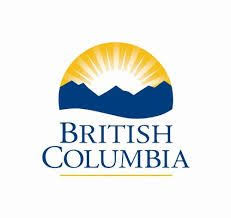 Geospatial Analyst
BC Public Service -> FLNRO and Rural Development
Posted a month ago
Job Description
Job Summary Geospatial Analyst Scientific Technical Officer R21
There are currently 2 temporary opportunities available until 09/01/2023. These temporary opportunities may become permanent. An eligibility list may be established for future temporary and/or permanent opportunities. The recruitment process for this competition may take place virtually. This position can be based in any FLNRO ministry office within the Province of BC. The locations listed above are to assist applicants in searching for this opportunity. We offer flexible work arrangements, including the opportunity to volunteer to telework (with conditions) as set out in applicable employer policies. The locations listed are to assist applicants in searching for this opportunity. This position may be performed in other approved locations within the Province of BC. For specific information about a location, applicants must contact the Hiring Manager to confirm if working remotely from that location could be considered.
For a full list of FLNRO offices, please refer to this link here.
On November 1, 2021 the BC Public Service announced the COVID-19 Vaccination Policy that defines the conditions and expectations for BC Public Service employees regarding vaccination against COVID-19. Among other possible measures, proof of vaccination will be required. It is a term of acceptance of employment that you agree to comply with all vaccination requirements that apply to the public service. More information can be found here.
Make a difference in this rewarding career opportunity in Provincial Stewardship Strategies
The Ministry of Forests, Lands, Natural Resource Operations and Rural Development has a mandate to manage specified Crown land and resources in a manner that embraces the economic, environmental, and social goals of government. These results are all essential to improving the global competitiveness of BC industry and our ability to attract private investment and to stimulate economic growth and job creation across the province.
The Geospatial Analyst will work in collaboration with regional teams providing analysis and other Geospatial products supporting the implementation of recommendations from the Old Growth Strategic Review is a primary initial project where the Director will provide strategic leadership and direction.
With over 200 different occupations available in 280 communities across the province, we offer exciting opportunities for your career. Come be a part of the BC Public Service, a Top 100 Employer that embraces diversity, health and career growth. For more information, please see What We Offer.
The BC Public Service is committed to creating a diverse workplace to represent the population we serve and to better meet the needs of our citizens. Consider joining our team and being part of an innovative, inclusive and rewarding workplace.
The Indigenous Applicant Advisory Service is available to applicants that self-identify as Indigenous (First Nations, status or non-status, Métis, or Inuit) seeking work or already employed in the BC Public Service. For advice and guidance on applying and/or preparing for an interview for this opportunity, we invite applicants to connect with the Indigenous Applicant Advisor Amanda by email: IndigenousApplicants@gov.bc.ca or by phone: 778-698-1336.
For complete details about this opportunity, including accountabilities, please refer to the attached job profile. For specific position related enquiries, please contact Andy.Muma@gov.bc.ca DO NOT SEND YOUR APPLICATION TO THIS EMAIL ADDRESS. For more information about how to complete your job application, add/edit your resume and for more useful tips when applying for jobs, please refer to the Your Job Application page on the MyHR website. If you are still experiencing technical difficulty applying for a competition, please send an e-mail to BCPSA.Hiring.Centre@gov.bc.ca, before the stated closing time, and we will respond as soon as possible to assist you.
NOTE: Applications will be accepted until 11:00 pm Pacific Standard Time on the closing date of the competition.
Job Requirements: In order to be considered for this position, your application must clearly demonstrate how you meet the education and experience as outlined below:
• Undergraduate Degree (or higher) in resource management or related field; OR • Diploma or Technical Diploma in geographic information systems (GIS); OR • An equivalent combination of education and experience may be considered. Experience: • Minimum 3 years of experience working with ArcGIS. • Minimum 1 year of experience designing and developing customized spatial applications. • Minimum 2 years of exoerience delivering spatial analysis projects in support of client's business needs. Preference may be given to applicants with one (1) or more of the following: • Experience with python scripting • Experience with ArcGIS Online • Experience with stakeholder engagement and indigenous relations • Experience working in the natural resources sector in Forestry as applied in British Columbia
Applicants selected to move forward in the hiring process may be assessed on the Knowledge, Skills, Abilities and Competencies as outlined in the attached Job Profile located in the Additional Information section at the bottom of the posting.
A Criminal Record Check (CRC) will be required.
APPLICATION REQUIREMENTS:
Cover letter: NO - Please do not submit a cover letter as it will not be reviewed.
Resume: YES - Ensure your resume includes your educational accomplishments, employment history including start and end dates (month and year) of your employment, and any relevant information that relates to the job to which you are applying.
Questionnaire (COMPREHENSIVE): YES - As part of the application process, you will be prompted to complete a comprehensive online questionnaire to demonstrate how you meet the job requirements. Please allot approximately 60 minutes to complete the questionnaire.
IMPORTANT: Comprehensive questionnaire responses will be used to shortlist applicants against the job requirements. Please ensure you include all relevant information about your educational accomplishments and employment history including job titles, start and end dates (month and year) of your employment, and your accountabilities and accomplishments.
Contact Information