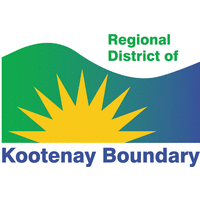 General Manager - Finance (Chief Financial Officer)
Regional District of Kootenay Boundary
Posted 2 months ago
Job Description
Who We Are and What We Do
The Regional District of Kootenay Boundary (RDKB) is located in the southern interior of British Columbia and prides itself on providing smart, sustainable governance and services to its constituents throughout our 8,200 km2 region. Join us here where you'll find mountains, lakes and rivers, abundant breathtaking vistas and endless adventures, not to mention a burgeoning arts and culture scene. Our head office is located in the City of Trail, which combined with the nearby communities of Warfield, Montrose, Fruitvale and Rossland, is home to a population of approximately 20,000.
What We're Looking For
With the retirement of the incumbent, the RDKB is looking for its next General Manager – Finance. Also known as the Chief Financial Officer, this senior manager directs the Regional District's financial, accounting, and administrative operations and services. This is an excellent career opportunity for an experienced manager who wishes to bring their technical skills to a progressive, innovative, and forward-thinking organization; or for an experienced General Manager looking for a great team and a wonderful place to live and work.
What You'll Get
• A competitive salary and benefits package • Generous relocation assistance • Support in ongoing training • Positive working conditions in one of the most beautiful areas of BC
What You'll Do
Reporting to the Chief Administrative Officer, you will be a key member of the senior management team of 3 General Managers and the CAO. You'll be directly involved in many varied, challenging and rewarding strategic priorities, corporate initiatives, and special projects. You'll also provide professional leadership, mentoring and support to an experienced team of dedicated departmental staff. You will be responsible for:
• Operating and capital budgeting • Cash management • Payroll • Financial reporting • Asset management • Risk analysis • Policy development
What You'll Bring
• A degree or certificate in business or public administration, combined with a professional accounting designation (CPA, CA, CGA) • At least 8 years of progressively responsible accounting experience, ideally at a senior management level in a BC local government setting • Well-developed computer, information technology, research, and analytical skills • A sound knowledge of asset management
What to Do Now:
Bring together your fiscal and administrative expertise with this challenging and rewarding leadership role! Forward your resume and cover letter to Tall Cedars Search & Recruitment. A Supplementary Package can be obtained by request from the Consultant, which includes a complete job description and details of the compensation and benefits.
Flo Follero-Pugh, Tall Cedars Search & Recruitment flo@tallcedars.ca www.tallcedars.ca
Contact Information