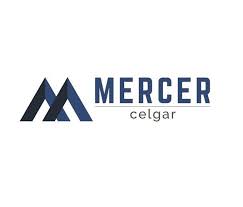 Forest Operations Supervisor-Mercer Celgar
Mercer Celgar
Posted a month ago
Job Description
The Forest Operations Supervisor is responsible for supervision of harvest operations and the implementation and tracking of supplier conformance to the chip and log quality programs. It supports the scaling quality assurance program and oversight of satellite yards. This position requires a strong understanding of the regulations and legal requirements related to harvest operations and is responsible for conducting the pre-work of contractors, operational supervision, and site reviews. An understanding of the BC Timber Sales program, cutting permit development and the BC Safe Companies program is required. This individual should have a solid understanding of timber valuation, stratum planning and measurement, and a scaling ticket would be considered an asset. The role requires a strong understanding of the fibre supply chain including logistics skills related to the regulatory requirements for trucking.
Key Responsibilities
Deliver safety results that improve practices and deliver safety leadership within the Celgar operations as well as within the forest industry
Assist and supervise operational works related to harvesting and logistics operations. This will include but not limited to overseeing harvesting operations, overseeing chipping and transfer yard facilities, directing log and chip flows, preparing internal approvals, cost/benefit analysis, contract negotiations, and fibre supply modeling
Responsible for delivery of volumes to meet manufacturing facility needs and other company commitments
Ensure activities are conducted in compliance with all applicable Occupational Health and Safety requirements, forestry legislation, Mercer Environmental Policies, and Forestry Management Systems
Implement and sustain identified efficiencies and cost savings initiatives
Manage the contractor workforce to achieve size and product cost profile targets for Celgar and outside customers
Facilitate delivery of appropriate harvesting volume to meet manufacturing facility needs while driving improvements to Celgar's Fibre Strategy initiatives
Participate in the development of annual budgets and rolling monthly outlook projections to achieve cost targets
Carry out budget related reporting requirements
Demonstrate the highest level of commitment to continuous improvement initiatives by implementing cost effective management processes
Participate and lead initiatives to grow Celgar's business and customer relationships
Support outside trucking initiatives to fulfill Celgar's trucking requirements in roundwood and chips
Provide and support a positive atmosphere for personal, professional, and team development
Act as an alternate for coverage on a variety of public/government committees and meetings
Education and Experience
Registered Forest Technologist (RFT) or Registered Professional Forester (RPF) in the Province of BC Minimum of 10 years industry experience in BC and a diversified understanding of forest safety, harvesting practices, trucking, utilization, and BC Timber Sales Excellent leadership, communication, and project management skills that promote a collaborative team approach Good working knowledge of applicable BC legislation and policies Good computer skills and related software knowledge including forestry applications Good working knowledge of the impact of log quality on saw mill and pulp mill production Demonstrated ability to develop industry networks and relationships Confident, professional communicator with proven negotiation and conflict management skills
Application Process
Submit your resume to our HR Department by email: recruitment.mc@mercerint.com
Resumes and all supporting documents must be submitted no later than January 17, 2023 quoting competition number 2023-02
We are an equal opportunity employer
Mercer International Inc.
At Mercer International Inc., we are exceptional people creating bioproducts for a more sustainable world. We are a diversified global producer of forest products, bioproducts, and green electricity with operations in Germany, Canada, and Australia with a consolidated annual production capacity of approx. 2.2 million tonnes of kraft pulp and 550 million board feet of softwood lumber. For further information, please visit www.mercerint.com.
Mercer Celgar is one of four pulp operations owned and operated by Mercer International Inc, producing pulp, bio-energy and bio-extractives. Mercer Celgar is situated near Castlegar, BC, where we employ 427 team members who work together to produce approximately 500,000 tonnes of Northern Bleached Softwood Kraft pulp, enough eco-certified green energy to supply our own needs plus up to an additional 20,000 homes and 250,000 litres of turpentine annually.
At Mercer Celgar, we make more than just pulp. We are also working hard to help build a more sustainable and positive economic future for Castlegar, our surrounding communities and the families that live within them. For further information, please visit our website at www.mercerint.com .
Contact Information