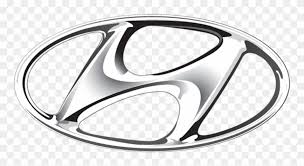 Financial Services Advisor (Automotive)
Castlegar Hyundai
Posted a month ago
Job Description
Castlegar Hyundai requires a Financial Services Advisor to join our dealership team. We prefer a candidate with prior experience in the automotive industry, but we're open to applications from those with a solid background in financial services and sales. This is a full-time, commission-based position. You will work closely with our Financial Services Manager and receive continuous training, along with career growth opportunities. If you are looking for a high-level position in terms of responsibilities and income, apply with us today.
The Financial Services Advisor assists customers with arranging vehicle leasing and financing, completes all documentation accurately and efficiently, and provides customized options to clients for additional products and services, such as insurance, warranty, and vehicle protection.
Responsibilities:
Work with all major financial institutions and lenders to arrange vehicle loans and leases.
Consult with our customers to determine their needs, budget and goals and provide options and suggestions. Use available technology and presentation systems to ensure clients are fully informed of their options and arrangements for their vehicle purchases.
Sell various products and services, from warranty to insurance.
Work very closely with the sales manager and product advisors to schedule and organize vehicle deliveries.
Complete all documentation as required, accurately and efficiently. Submit completed documents for the funding of finance and lease contracts and to seek reimbursement for vehicle incentives.
Provide backup and support to the sales team as required.
Provide professional service to our customers, both during and after vehicle sales.
Obtain or maintain and valid license with the Motor Vehicle Sales Authority of B.C.
Stay current with all relevant legislation, requirements and policies established by governments, our financial partners, and Hyundai Canada.
Must be a Canadian citizen or permanent resident.
What we offer:
A performance-based pay plan that provides professional-level compensation for results in sales and customer satisfaction.
Full benefits plan including dental, medical and health coverage.
Access to training opportunities provided by our vendors and Hyundai Canada.
Supportive management and a positive atmosphere, along with a clean, modern facility that was fully renovated in 2020.
Career opportunities as part of a dealer group that includes Toyota, GM, Kia and Hyundai stores.
We are invested in the success of our team and provide the resources and training to achieve our mutual goals.
Apply today with a resume and cover letter. We treat all applications and expressions of interest confidentially. If you have any questions, please contact Keith Kalawsky, president and general manager.
Contact Information