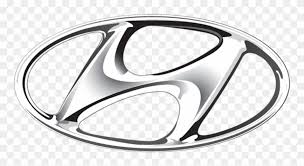 Finance Assistant
Castlegar Hyundai
Posted a month ago
Job Description
Castlegar Hyundai is seeking a Finance Assistant for a part-time or full-time role with our group of affiliated dealerships. The Finance Assistant will work with the Financial Services Manager and provide support with various administrative tasks and customer-service duties. Extensive training is provided, as well as the opportunity for advancement, if desired. We prefer candidates with some experience in customer service. Attention to detail and comfort with basic math is also important.
Responsibilities:
Assist the Financial Services Manager (FSM) with arranging vehicle leasing and financing for our customers. Learn to complete customer credit applications. Organize customer files and ensure all documentation is complete. For vehicle loans and leases, submit paperwork to the finance companies for payment. Assist with scheduling vehicle deliveries. Submit paperwork for various vehicle rebates and incentives and follow-up on reimbursement. Help organize the preparation of vehicles for delivery by dealership personnel, including the installation of accessories and other products. Filing and various administrative tasks as directed the FSM. Learn to use our dealership computer systems and programs. Complete all training requirements. Provide attentive and professional customer service. What we offer:
This role is an opportunity to learn about the financial services and sales functions in automotive dealerships. Depending on your goals and availability, there is the potential for advancement with our dealership group that includes Hyundai, Kia, GM and Toyota stores. Benefits plan including dental, medical and health coverage. Paid training opportunities. Supportive management team and a positive atmosphere, along with a clean, modern facility. Apply today with a resume and cover letter. If you have any questions, please contact Keith Kalawsky, president and general manager.
Contact Information