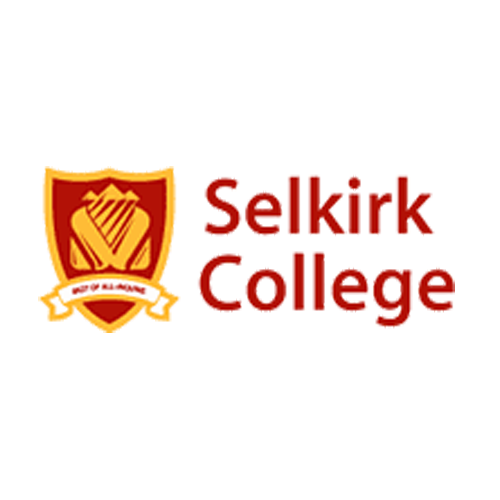 Faculty Researcher, Web Applications & Advanced Computing
Selkirk College
Posted 6 months ago
Job Description
The Department of Applied Research and Innovation (ARI) is seeking a highly-qualified individual to serve in the role of Applied Research & Innovation (ARI) Faculty Researcher – Web Applications and Advanced Computing, primarily supporting Selkirk College's Selkirk-SME Applied Research & Technology (SMART) Solutions 3 and NSERC Innovation Enhancement projects with advanced technical, coding and software skills. This is a position that will report to the STAC Chair under the supervision of the Director of Applied Research and Innovation.
Main Duties and Responsibilities
The Applied Research & Innovation (ARI) Faculty Researcher responsibilities will include:
Build and maintain research relationships with clients/data providers/funders, being responsible for the final analysis of data and related deliverables, design knowledge mobilization efforts, ensure contractual agreements are in place and followed, and seek opportunities to link research findings to curriculum Work with industry and community partners to scope and implement research and facilitate the development of related strategic actions Support the development and delivery of related internship and co-op student opportunities Provide supervision to researchers, research assistants and student researchers Lead, or support, future grant applications Support new training and program development and provide instruction where opportunities emerge Designs and leads coding, scripting and product development for use in combining web application related projects Follow industry accepted best practices in documenting, debugging and implementation of web application/plugin development Perform other Faculty Researcher duties as assigned by the supervisor Skills, Knowledge and Abilities
Excellent interpersonal, time management, and organizational skills Demonstrated experience working independently, and as part of a team Web application (front-end) development with modern JavaScript and Vue.js Experience with Python Experience administrating Linux systems Project Management experience Writing effective documentation Shows initiative to maintain professional currency and must be able to adapt to new technologies Excellent problem-solving skills Education and Experience
Minimum of a Diploma in a digital technology related field Three (3) years of recent relevant applied research experience is an asset Working knowledge of Selkirk College's Applied Research and Innovation Department, its clients and services is an asset Post-secondary teaching experience would be considered an asset
This is a short-term, casual appointment (up to 150 hours) commencing approximately December 6, 2021 and ending July 31, 2022. Salary and benefits are in accordance with the Selkirk College Faculty Association (SCFA) Collective Agreement, Schedule A. The Salary range is $2,369.08 -$3,806.85 bi-weekly (at 100% appointment) and is based on qualifications and experience.
Contact Information