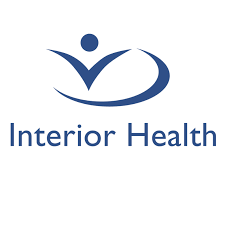 Emergency Nurse - IHA
Interior Health Authority
Posted a month ago
Job Description
Position Summary Are you a nurse who likes new challenges, loves the outdoors and values work life balance? If so, then Kootenay Boundary Regional Hospital (KBRH) in Trail, BC is the place for you and we currently have an opportunity for an Emergency Nurse within our team.
Our emergency department is a fast paced, dynamic work environment that promises to provide a variety of challenging patient care experiences with the latest technological advances. The department consists of a 2 bay trauma room, 6 stretchers, Fast Track area with 6 exam rooms (plus 3 chairs), 4 specialty/procedural rooms, a seclusion room and the department handles 15,000 patients a year.
KBRH has completed a $16 million dollar expansion in the Spring of 2020.
This is a Relief Part Time (0.73 FTE) opportunity until MAR 06, 2024 or until return of incumbent with hours of work: Rotating Days, Nights 11:00 to 19:00, 23:00 to 07:00
Make Interior Health your next best career destination! We're all about giving people room-to-grow and room-to-make a significant difference in the lives of others. Come to a place where work-life-balance is as important to us as it is to you. Apply Today!
Community: Trail is situated on the Columbia River in the West Kootenay region of British Columbia. It is a special place with affordable real estate, outstanding recreational facilities and an abundance of outdoor activities. Nestled in the Selkirk and Monashee mountain ranges; Greater Trail is a four-season destination, offering an abundance of recreational activities. Conveniences like golfing, skiing, mountain biking, kayaking, fishing, hiking and first-class recreational facilities make Trail "BC's Number One Sports Town".
Breathtaking vistas, active arts and culture community, and a variety of service clubs and organizations make Trail one of the most desirable communities in the Kootenay Boundary Region. For residents and visitors alike, Trail offers outstanding opportunities for living life well and to the fullest. The culture of volunteerism is abundant and is evident by the many events and projects the community gets involved in.
Qualifications Graduation from an approved School of Nursing with current practicing registration with the British Columbia College of Nurses and Midwives (BCCNM).
Advanced preparation in an ED clinical specialty or an equivalent combination of education, training and experience.
Cardiopulmonary Resuscitation (CPR) within 3 years
Contact Information
Related programs and certificates
These programs and certificates may be relevant for you. Contact us to learn more!
View all