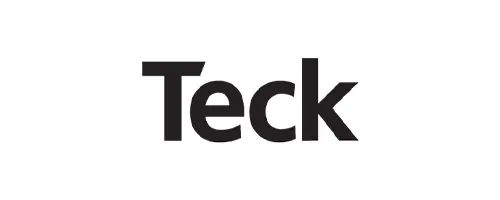 Emergency Management Coordinator
Teck
Posted 15 days ago
Job Description
Reporting to the Manager, Health & Safety and Risk, the Emergency Management Coordinator is responsible for managing Trail's Emergency Management Program with the Trail Senior Management Team and in accordance with Teck Risk Group Emergency Management Program. This includes management of program documentation, updating and coordinating team training and assistance in planning of emergency management exercise to meet all regulatory, Teck and Trail Operations requirement. The role also assists in the maintenance of key processes under H&S&R including ISO45001 certification, DAP Accreditation and regulatory reviews.
Responsibilities:
Be a courageous safety leader, adhere to and sponsor safety and environmental rules and procedures Ensure all Trail Emergency Management documentation and procedures are maintained and updated in accordance with Teck Corporate Crisis Management System (TCCMS) Emergency Management Team (EMT) Standards, including the Trail Emergency Management Plan (TEMP) Maintain familiarity of federal, provincial, and local regulations affecting emergency plans, and ensure that plans adhere to these regulations Supports TEMT Lead during responses, coordinates EMT activation, and ensures the EMT follow the TCCMS process Coordinates TEMT briefings during events and debriefings at conclusion of incidents Ensure an adequate Emergency Operations Center (EOC) is maintained and an alternate EOC is readily available Support TEMT members and designates in EMT roles and responsibilities including onboarding of new members, incident training, the use of EMQNet platform and in other tasks and duties as assigned by Manager, Health & Safety and Risk Ensure accurate records of TEMP events (both real and simulated exercises) are kept through training of administration and scribe support Assist in the planning of simulation exercises to meet all regulatory and TCCMS requirements including a minimum of two tabletop exercises annually and minimum of one full scale exercise every three years Scheduling and facilitating, at minimum, quarterly review meetings with TEMT on behalf of TEMT Lead Assist with development and delivery of Environment and Climate Change Canada(ECCC) Environmental Emergency (E2) stakeholder communications as per regulations Assist Superintendent, Emergency Services and Trail Business areas in development and reviews of specific Emergency Preparedness Plans Assist in the review and improvement of a Trail Operations business continuity program that is fit for purpose Improve employee awareness with respect to emergency preparedness by assisting in the developing effective educational programs Assist site in timely and effective communications with regulators, WorksafeBC and other Facilitate timely reviews of updated and new regulation with potential impact to Trail Ops as required under ISO45001 (Health and Safety Management Standard) Assist in the management of ISO45001 certification including documents, scheduling internal and external audits etc. Coordinate and assist in maintenance of Diagnostic Accreditation Program (DAP) compliance for Health Centre including documents, procedures, audits etc. Coordinate the management and timely updates of Controlled Documents for the HS&R group Other responsibilities as required
Qualifications:
Certificate, Diploma or Degree in Emergency Management or a related discipline (preferred) Certificate in Emergency Management Exercise Design (preferred) Hold or can obtain Incident Command System Level 100 1-3 years' experience in Emergency Management or related field (preferred) Strong knowledge of computer programs, including proficiency in MS Office Aptitude in development of communication and presentations for effective information transfer and training Demonstrated experience in managing multiple priorities in a changing environment Excellent interpersonal, organizational and presentation skills are essential Demonstrated experience in collaborative, team-based environments including both internal and external teams Strong communicator and problem solver with exceptional organizational skills
At Teck, we value diversity. Our teams work collaboratively and respect each person's unique perspective and contribution.
Qualified applicants interested in joining a dynamic team are encouraged to submit a resume and cover letter electronically.
We wish to thank all applicants for their interest and effort in applying for the position; however, only candidates selected for interviews will be contacted.
Teck is a diversified resource company committed to responsible mining and mineral development with major business units focused on copper, steelmaking coal and zinc, as well as investments in energy assets.
Headquartered in Vancouver, Canada, its shares are listed on the Toronto Stock Exchange under the symbols TECK.A and TECK.B and the New York Stock Exchange under the symbol TECK. Learn more about Teck at www.teck.com or follow @TeckResources.
Contact Information
Related programs and certificates
This is related text
View all