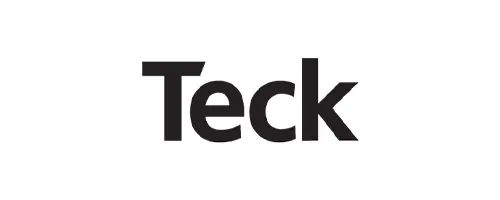 Electrical Engineering Superintendent
Teck
Posted 22 days ago
Job Description
Location:
Trail, British Columbia, CA
Reporting to the Asset Planning and Reliability Manager, the Electrical Engineering Team Lead/Superintendent will be Trail's electrical subject matter expert and technical specialist, while supervising and mentoring a team of Electrical Engineers. This hands on leadership role will be responsible for all electrical assets and electrical planning for Trail's Maintenance and Reliability Engineering process across site.
Join our team in the welcoming community of Trail, situated in the beautiful West Kootenay region of southeastern British Columbia. Here you will find outdoor adventure at your fingertips! Whether it's biking and skiing, or the laid-back atmosphere of fishing and hiking, there is something for everyone.
We also offer a compressed workweek with alternating Fridays off and a competitive compensation and benefits package, including full relocation assistance. Come experience what work life balance is all about!
Responsibilities:
Be a courageous safety leader, adhere to and sponsor safety and environmental rules and procedures
Lead, mentor and develop a small team of engineers by setting expectations and managing workloads
Provide guidance as the electrical Subject Matter Expert for planning and execution of capital projects
Manage the Electrical 5 & 20-year Major Maintenance and Capital Project portfolio
Write Risk Based Business Assessment (RBBA) documents
Build scopes of work with sufficient detail for budgeting
Manage design changes to equipment stemming from approved actions identified through failure investigations or assessments of chronic equipment identified in the Bad Actor process
Coordinate and approve the work of external contractors and Engineering firms
Conduct electrical equipment condition assessments and create corrective actions for repair
Qualifications:
Bachelor's Degree in Engineering with a specialization in Electrical Engineering
15+ years of experience in mining, smelting, refining or similar heavy industrial facilities such as pulp and paper
Must be registered or eligible for registration as a Professional Engineer (P. Eng) with the Association of Professional Engineers and Geoscientists of B.C. ("EGBC"). Teck will support eligible employees with their EGBC registration
Experience with electrical power systems, power conversion technologies, motor control, AC & DC drives and other power electronic devices, crane controls, electrical power modeling and programmable control systems
Demonstrated supervisory and mentoring experience
Familiarity with CMMS systems is an asset
Additional Info
At Teck, we value diversity. Our teams work collaboratively and respect each person's unique perspective and contribution.
Qualified applicants interested in joining a dynamic team are encouraged to submit a resume and cover letter electronically.
We wish to thank all applicants for their interest and effort in applying for the position; however, only candidates selected for interviews will be contacted.
Teck is a diversified resource company committed to responsible mining and mineral development with major business units focused on copper, steelmaking coal, zinc and energy.
Headquartered in Vancouver, Canada, its shares are listed on the Toronto Stock Exchange under the symbols TECK.A and TECK.B and the New York Stock Exchange under the symbol TECK.
Learn more about Teck at www.teck.com or follow @TeckResources
Contact Information
Related programs and certificates
These programs and certificates may be relevant for you. Contact us to learn more!
View all