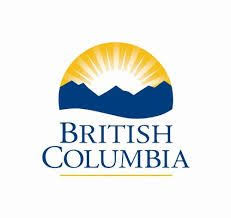 Dispatcher
BC Public Service -> FLNRO and Rural Development
Posted 2 months ago
Job Description
Job Summary Dispatcher Clerk 09
Each of the six BC Wildfire Service Fire Centre Headquarters will be running a competition to fill any Dispatcher vacancies within their region. You must apply to each Fire Centre you are interested in. Applying to one location does not indicate an application to any other centre. An eligibility list may be established for future similar opportunities. On November 1, 2021 the BC Public Service announced the COVID-19 Vaccination Policy that defines the conditions and expectations for BC Public Service employees regarding vaccination against COVID-19. Among other possible measures, proof of vaccination will be required by November 22, 2021. It is a term of acceptance of employment that you agree to comply with all vaccination requirements that apply to the public service. More information can be found here.
The BC Wildfire Service (BCWS) is a unique area of government tasked with the responsibility of preventing, managing and suppressing unwanted wildfire on the landscape. Approximately 1600 field workers - comprising technical experts, strategic thinkers and fire operations staff - are dedicated to undertaking the BCWS mandate in delivering effective wildfire management and emergency response support to protect life and values at risk, encouraging sustainable, healthy and resilient ecosystems
This position is responsible for providing a communication link between the general public, field operations and Regional Wildfire Coordination Centres. Click here for more information.
Apply to the location(s) you are interested in via the following links:
Cariboo –Requisition 82706 Coastal – Requisition 82709 Kamloops (including Provincial Air Tanker Centre) – Requisition 82710 Northwest – Requisition 82712 Prince George – Requisition 82714 Southeast – Requisition 82716
Job CategoryNatural Resource Sector
How to apply to this job Job seekers should apply through one of the provided links.
Contact Information