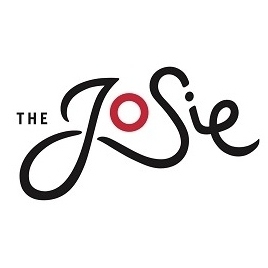 Dishwasher/Prep Cook
The Josie Hotel
Posted 2 months ago
Rossland
$15.20 - $17.00 an hour
Full Time
Job Description
You have a passion for food hygiene, safety and cleanliness with the guest safety top of mind. As a key member of the culinary team, you ensure each piece of dining ware is spotless and sparkling. Our restaurant patrons trust us to consistently provide them with spectacular meals without delay on dishware that you ensure is cleaned in a timely, efficient manner that meets the highest industry standards. Your attention to detail, strong work ethic, and superb communication skills ensure successful service with every meal. You have a high work ethic and do not shy away from hard work.
All Full time staff are eligible for a Red Mountain ski pass
Responsibilities Include:
High Attention to Details – Food sanitation and cleanliness is of utmost importance to you, so you watch for food stains, chemical levels and imbalances in cleaning equipment
Provide professional service– Assist in maintaining a safe, sanitary, and well-stocked kitchen environment so that meal items can be flawlessly prepared & plated
Being a Team Player - Work positively alongside co-workers to ensure tasks are completed to standard in a timely manner. Assist wherever needed and whenever needed
Setting Up Your Area for Success – Maintain inventory of dishwashing supplies and ensuring cleanliness of all equipment and work spaces; advise leaders in advance if you require additional cleaning chemicals or if inventory levels of dishware or plateware appears to be running low (breakage); or if equipment does not appear to functioning properly
Learn, Develop & Grow! - Participate in training opportunities to develop strong hotel knowledge, and further your career!
Job Requirements:
· Keen eye for detail
· Genuine interest in food sanitation and hygiene
· Thrive in a fast pace work environment
· Enjoys working in a team environment – your work is appreciated every day (shift flies by quickly)
· Strong communication skills
· Willingness to learn, develop & grow
· Superb focus and attention to detail
· Ability to stand for long periods of time, lift and carry dishware and trays (up t0 50 lbs.)
Hours will vary based on business volumes – must be able to work a variety of shifts, including weekends, and holidays.
The Josie, Proudly named Canada's Best Boutique Ski Hotel in the 2019 World Ski Awards. Top 3 World's Best New Ski Hotel in the 2019 World Ski Awards. Voted #2 Best Ski Hotel in USA Today 10Best Readers' Choice Awards 2019.
About Us
The Josie, a Noble House Hotel, is the first ski-in/ski-out boutique hotel built in Canada in over a decade. Located slope side at the base of Red Mountain Resort in Rossland, British Columbia, The Josie presents a world of adventure and unrivaled luxury. Recently voted Canada's #1 Outdoor Town by Explore magazine, the Rossland area is a natural playground for adventure seekers from around the world. You can only go UP from here!
Ready for your next adventure? The Josie offers competitive pay, extensive benefits, continuous training & development, and a dynamic team that never says no to a little fun. Find PURE EXHILARATION.
The Josie Hotel is an equal opportunity employer and will consider all applicants for all positions regardless of race, colour, gender, sex, age, origin, religion, sexual orientation, identity, basis of disability or any other protected class. We embrace that no one here is like the other and are committed to find a place for everyone.
Job Types: Full-time, Part-time
Salary: $15.20-$17.00 per hour
Additional pay:
Tips Benefits:
Wellness program Schedule:
8 hour shift Work remotely:
No
Contact Information