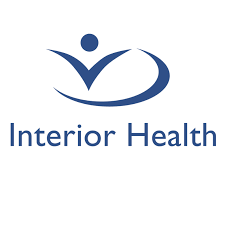 DIABETES EDUCATION NURSE
Interior Health
Posted a month ago
Job Description
Position Summary
If you are a dynamic and highly professional individual who enjoys working as part of a close-knit and high-functioning team, we have a career opportunity for you. We currently have a casual Diabetes Education Nurse position available in beautiful Nelson, BC.
As the Diabetes Education Nurse within our multidisciplinary team, you will work with people of all ages and with all stages of diabetes. Some duties within the scope of this role include education of gestational diabetes, pediatric diabetes, insulin pumps and continuous glucose monitoring. If you are comfortable speaking with physicians and teaching clients how to manage their diabetes, this is the position for you. This position works weekdays.
If you have honed your nursing skills and are enthusiastic about your practice, we would love to chat with you. Come to Interior Health and make a difference in people's lives while loving what you do! Apply Today!
Community: Located on the shores of beautiful Kootenay Lake and surrounded by the Selkirk Mountains is the picturesque community of Nelson. Lush parks, colourful gardens and over 350 heritage buildings give the city of Nelson a unique charm. Known as "City of the Arts," Nelson has been consistently ranked as the number one small town arts community in Canada. Residents enjoy a wide range of leisure pursuits, including hiking, biking, boating, fishing, golfing, and skiing. Nelson is an economically diverse community supported by small retail businesses, tourism, and internet-based businesses.
Qualifications
• Graduation from an approved school of Nursing with current practicing registration with British Columbia College of Nurses and Midwives (BCCNM). • Current, valid Canadian Diabetes Educator Certification (CDE) or o Completion of the Diabetes Educator Graduate Certificate Program from Michener Institute. • Current, valid BC Driver's License. • Two years' recent related clinical experience including: one year experience assessing, treating, and educating patients, family members, and others about diabetes using a self-management support approach; and experience providing formal, adult, group education; or equivalent combination of education, training, and experience. • Formal diabetes education and certification as a pump trainer would be an asset. • Experience using motivational interviewing skills and self-management support skills would be an asset.
Contact Information