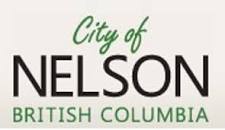 Deputy Chief Financial Officer
City of Nelson
Posted 18 days ago
Job Description
Be A Part of a Great Team
Are you looking for big-city amenities but with some small-town charm? Do you want the ability to enjoy world class four-season recreational options? Would you want to have three ski resorts within a 1-hour drive? An expansive shoreline at your door step for water sports? Or do you prefer a community that is art focused and has a bustling downtown core? Are high quality schools, post- secondary institutions, regional health care, golf courses and a competitive cost of living important to you?
If you said YES to any of these questions, we may have a position for you!
POSITION OVERVIEW Making a difference in what we are striving to achieve, the future we want for Nelson, its residents and visitors and becoming the Number one Municipality in Canada based on Value for Service is at the core of what we do and who we are.
The Deputy Chief Financial Officer will achieve this through exceptional leadership skills, supporting organizational values, helping to build a resilient team of professionals, and ensuring efficient operations within the Finance Department. This will include oversight of the accounts payable, accounts receivable, payroll, property and treasure functions.
The Deputy is a self-starter who is driven to explore new and innovative methods. They have a solid understanding of Accounting Principles and are adept at working with multiple organizations under one system.
DOES THIS SOUND LIKE YOU? You bring a flexible skill set, the ability to think strategically, collaborate across many teams, levels and situations. You understand the goals as well as are able to design and implement new approaches, policies and procedures to effect continual improvement.
You have an accounting designation, five years of recent related experience and at least two years in a management capacity. You have excellent knowledge of public sector accounting and auditing standards and are keen to build trust and strong working relation- ships.
If this sounds like you, we are interested in hearing from you and would encourage you to send a detailed cover letter and resume quoting posting # 22EX20 by May 16, 2022 to:
Human Resources, City of Nelson 310 Ward Street Nelson, BC V1L 5S4 Email: hr@nelson.ca
A full job description can be found at www.nelson.ca under career opportunities.
The City of Nelson is committed to a diverse and inclusive workplace. The City is an equal opportunity employer and does not discriminate on the basis of race, national origin, gender, gender identity, sexual orientation, protected status, disability, age, or other legally protected status.
Additional Info
Organization: Nelson (City) Region: West Kootenay / Boundary Professional Categories: Financial Administration Posted: April 25, 2022, 1:22 pm Expires: May 16, 2022, 4:30 pm Employment Type: Full Time Employment Length: Permanent Education Requirement: Other trades certificate or diploma Job Experience: 5 years or more
Contact Information