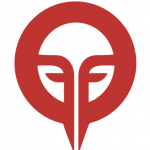 Day Treatment Facilitator
Freedom Quest Youth Services Society
Posted 2 months ago
Castlegar
$22 an hour
Part Time
Job Description
Join us as a Day Treatment Facilitator!
Overview
Job Title: Day Treatment Facilitator Start Date: January 3rd, 2022 Position Duration: permanent (3-month probation) Hours/week: 21 hours/week Hourly wage: $22/hour Vacation: 4 weeks/year Benefits: Following probation period, full benefits paid by employer, 5% RRSP Contribution (following probation) Office Location: 349 Columbia Ave, Castlegar, BC Communities Served: Regional (Trail, Castlegar, Salmo, Grand Forks, Nakusp, Kaslo & surrounding areas) Application Deadline: December 31st, 2021
Position Summary The Day Treatment Program is a reflexive program that grounds itself in client-centered, non-judgmental, harm reduction, and trauma-informed ways of working. The curriculum is co-constructed by participants and is dependent on their unique needs and goals. The curriculum may cover any of the following topics:
introductions* program overview* recreation overview* program agreements* goal setting* healthy relationships emotional pain – grounding taking care of yourself compassion honesty triggers grief/loss anger strengths and interests trauma boundaries substance-specific information and resources stages of change communication conflict resolution self-esteem/self-image mental health - stress, anxiety, depression self-harm suicide sleep gender & sexuality core values Tools and techniques from the following approaches and models of individual and group counselling are most commonly referenced/utilized in day treatment programming:
Narrative Therapy Solution-Focused Therapy Motivational Interviewing Cognitive Behavioral Therapy Mindfulness Seeking Safety Group Support Group Interpersonal Processing Group Psychoeducation Group Skills Development Group Additionally, the Day Treatment Program imbeds activity-based therapeutic recreation in the program with the support of Freedom Quest's Recreation Coordinator.
The Day Treatment Co-Facilitator is anticipated to allocate their time to the tasks below, however, they and the Day Treatment Coordinator have the flexibility to manage the program schedule and task list according to the needs of program participants as well as to the needs of the agency and the contract. Because of the nature of the Day Treatment Program, it is assumed that all tasks will be conducted by both the Day Treatment Coordinator and Co-Facilitator in close collaboration and co-facilitation. Few tasks are designed to be done in isolation. The two positions work together 3-days/week to offer 3, structured, 6-week day treatment programs a year for youth ages 12-19. In addition, this program may also have opportunity to provide more focused groups in addition to the regular programming based on identified need (example: Supported Recovery Group, Parent Support Program). Programming requires flexibility with the possibility of some evening, weekend and overnight work hours being required.
Program Planning
cultivate community partnerships co-facilitate youth intake interviews co-facilitate youth exit interviews collaborate on developing program activities, curriculum, and documents attend and actively participate in all program and client focused planning/debrief meetings Program Co-Facilitation:
co-facilitate program curriculum enact a safe therapeutic environment that is grounded in the principles of the program and the agency provide after care for alumni implement all assigned roles and responsibilities regarding program evaluation, meal, and transportation plans for each group implement roles and responsibilities outlined in each clients Individual Service Plan Administration:
collect program data other duties as assigned by the Day Treatment Coordinator submit agency timesheet attend and actively participate in all general staff meetings and other agency-specific tasks Knowledge Skills, and Abilities
Education
A degree in child and youth care, social work or related field with specialization in administering substance use treatment programming. A combination of education and experience that would be equivalent may be accepted. Individuals with certifications, trainings or experience in outdoor recreation activities preferred. Experience
Three years of experience working with youth who are adversely affected by substances Three years of experience working with youth in group settings Sound knowledge of and experience in administering substance use treatment best practices o Experience working in a counselling capacity using a variety of therapeutic theories, modalities, and tools (for example: narrative therapy, motivational interviewing, non-violent communication, solution-focused therapy, interventive interviewing, family systems, therapeutic recreation etc.)o Experience working from harm-reduction, client-centred, strengths-based, attachment and trauma-informed approaches One year of experience driving a 15-passenger vehicle preferred Other Requirements
Valid Driver's License (Class IV, unrestricted, required) Reliable Vehicle (required) Current First Aid and CPR Certification (required, Wilderness First Aid preferred) Valid ASIST Certification (preferred) Valid FoodSafe Certification (preferred) Valid Canoeing Certifications (preferred) Clean Driver's Abstract Criminal Record Check Part-time hours: 21 per week
Application deadline: 2021-12-31
Expected start date: 2022-01-03
Job Types: Part-time, Permanent
Salary: $22.00 per hour
Benefits:
Extended health care Schedule:
Monday to Friday Work remotely:
No
Contact Information