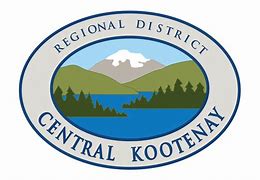 Customer Service Representative
Regional District of Central Kootenay
Posted 2 months ago
Job Description
The Regional District of Central Kootenay (RDCK) is inviting applications for the position of Customer Service Representative 1 at the Nelson & District Community Complex.
Thank you for your interest in working with the Regional District of Central Kootenay. All submissions will be acknowledged although only those individuals shortlisted to participate in the interview testing process will be contacted. This posting may be used to fill other similar positions within the RDCK over the next six months.
REQUIRED KNOWLEDGE, SKILLS & ABILITIES:
 Demonstrated ability to create and update documents using Word, Excel, Outlook and Publisher  Ability to work with minimal supervision and exercise considerable independence of judgment  Demonstrated time management skills and ability to prioritize work loads  Ability to communicate courteously and effectively with the public and staff, using tact and diplomacy  Demonstrated ability to be an effective team player
REQUIRED TRAINING AND EXPERIENCE:
 High school diploma or equivalent  Standard First Aid, Basic CPR with AED  Cash handling experience  Experience working in a front line, customer service focused working environment  Satisfactory Criminal Record  Experience with Recreation Software (POS, Registration, Bookings) would be considered an asset
This is a great opportunity to grow your career with the Customer Service Team at the Nelson & District Community Complex.
This is a part-time position with variable hours of up to 24 hours per week, as per operational needs. Success in this position requires a high degree of flexibility and must be available to work evenings and weekends and occasionally day time.
This is a union position and the current rate of pay is $21.82 per hour as per the collective agreement, CUPE Local 2262, Nelson & District Community Complex.
An additional 15% in lieu of benefits will be added to every pay cheque.
This posting along with a detailed job description can be found on our website at www.rdck.ca/jobs. To apply please complete our online form that can be found here: EMPLOYMENT APPLICATION Applications in the form of a resume & cover letter detailing qualifications & experience relevant to the position will be accepted until 9:00am October 24, 2023
Contact Information