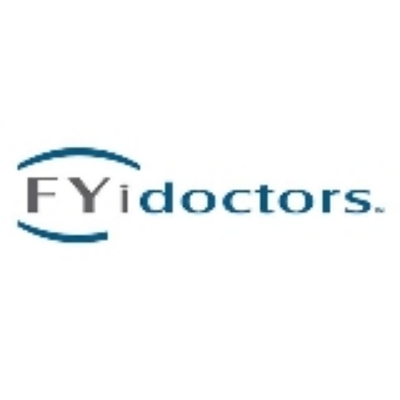 Customer Service Associate - FYI doctors
FYI doctors
Posted 2 months ago
Job Description
Why You Should Join Us:
We at FYidoctors put our patient's well-being first and feel honoured that people across Canada and the USA trust us with something so valuable. We put health front and centre, and our doctor-led approach has helped us rapidly grow in 12 years from 30 locations to over 350.
We could not have gotten to where we are without our most significant asset, our people, who now number more than 3,000 and serve thousands of valued patients across North America every day. We are committed to FYidoctors being more than just a place to work and strive to maintain a positive and supportive work environment where all our people can thrive and grow.
Joining our team at FYidoctors offers you a rewarding career where you can help us have a meaningful impact on people's lives while also having fun doing it!
How You'll Benefit:
Excellent wages including quarterly bonuses A comprehensive benefits package including outstanding optical coverage (two free pairs of eyewear each year!) Rapid and continued growth, ensuring a constantly challenging and rewarding environment A workplace culture that fosters a sense of collaboration Ongoing training and development opportunities to help you develop your career Why We Need You:
Our Trail and Castlegar offices are looking to welcome someone like you to their team. All we ask is that you bring your exceptional skills and experience and join us as our newest Customer Service Associate.
As a Customer Service Associate, you will play a critical role within FYidoctors by delivering world-class service to our patients. You'll often be the first point of contact with the public, so you must bring with you your passion for people and your drive to deliver an exceptional customer experience. With your help, we'll continue to have a positive impact on our current patients' health and well-being, as well as the patients we haven't yet met.
This position is a part-time, permanent role working three days a week, up to 24 hours per week. For training purposes, the position will be full-time hours to start. The possibility exists for the position to become permanently full-time.
What Will You Be Doing?
Communicating with patients in person, by phone, and by email Billing the patient, their medical service provider and other third parties Managing appointment bookings, prescription printouts and billing and payments Upholding excellent customer service standards using your charisma and problem-solving skills Educating clients about the best eyewear choices for their lifestyle, ensuring they receive the best in value and quality Informing patients about advances in corrective eyewear solutions as well as assisting with the selection of frames to suit your client's aesthetic and performance needs Interpreting optical prescriptions as written by an optometrist What Do You Have?
Ideally, you will have some customer-facing experience, preferably in a retail environment A high level of comfort using technology and computers Solid proficiency in MS Office Suite A professional, approachable manner and a love of meeting and interacting with people You don't need any Optical Industry experience, just a passion for making a difference in people's lives.
We appreciate your interest in FYidoctors and hope it didn't take too much time to apply. So, leave the rest to us. An actual human will review your qualifications and let you know if there's interest in moving forward. If there is, we'll follow up with more information. If there may not be a fit at this time, you'll receive a message that we hope isn't too impersonal. Please don't feel discouraged. We will have other opportunities!
Contact Information