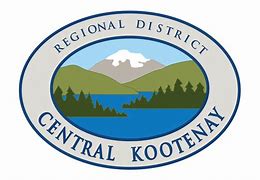 Custodian/Building Maintenance
The Regional District of Central Kootenay
Posted 18 days ago
Job Description
**The Regional District of Central Kootenay (RDCK) is inviting applications for the part-time position of Custodian/Building Maintenance at the Castlegar & District Community Complex. Under the general supervision of the Operations Supervisor, the Custodian/Building Maintenance person will perform skilled operational, building maintenance and janitorial work in multi-purpose facilities. The work involves performing routine janitorial duties, assisting with building maintenance projects, snow removal, room and special event set-up. The worker must exercise care in routine dealings with other employees and provide assistance to the public using the facilities.
REQUIRED QUALIFICATIONS AND EXPERIENCE INCLUDE: – Grade 12 – Standard First Aid – Basic CPR with AED – Knowledge of WHMIS including MSDS usage – Knowledge of building security systems – Knowledge of using, handling, and shipping of hazardous chemicals and dangerous goods gained through TDG training – Knowledge of methods, materials, tools, and equipment used in custodial work
REQUIRED KNOWLEDGE, SKILLS AND ABILITIES INCLUDE: – Knowledge and ability to perform simple repair and maintenance tasks on buildings and components – Ability to maintain logs and records of daily work – Ability to deal courteously and effectively with the public – Ability to work with minimal supervision, exercise considerable independence of judgment / action in the operation of the equipment – Ability to communicate effectively with the public and staff, using tact and diplomacy
This is a part-time position and the successful applicant will work up to 24 hours per week and must be available to work a varied work schedule that includes day, weekend, and/or evening shifts. This is a union position and the rate of pay is $22.01 per hour as per the Collective Agreement between the RDCK and CUPE Local 2262. An additional 15% in lieu of benefits will be added to every pay cheque.
Applications in the form of a resume and cover letter detailing qualifications and experience relative to the position will be accepted until 9am on August 4, 2022.
Contact Information