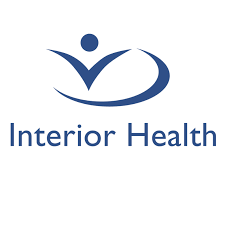 Critical Care/Transport
Interior Health
Posted 2 months ago
Job Description
IHA-8047 Union Position
We are seeking a critical care trained, experienced transport nurse to be part of our High Acuity Response Team (HART). This program brings the critical care nurse and team to the patient in the outlying hospitals who requires critical care. The patient is then stabilized and transported out to the most appropriate facility to receive the higher level of care needed. Our HART nurses perform on average one transport/day with the majority of calls at a CTAS II level or higher.
Kootenay Boundary Regional Hospital (KBRH) provides hospital services to residents of the Kootenay Boundary Health Service Area. Services include 24-hour emergency services, intensive care, general surgery, obstetrics, renal, and psychiatry. KBRH's HART covers the Kootenay Boundary catchment area, from Grand Forks to the west, Nakusp and Kaslo to the north, Creston to the east, and the US border to the south, providing critical care in outlying facilities and getting patients to the best available care as quickly as possible.
When not involved in transports, HART member's are integrated into acute areas where they are supported by local Medical Directors and clinical managers. Full cross training is provided for all critical care areas.
Our benefits package includes: • Paid vacation • Insurance premiums 100% paid by Interior Health • Medical Services Plan • Extended Health Coverage • Dental Health Coverage • Pension Plan
If you like a challenge when you work and choices when you play, Interior Health is the place for you! Apply Today!!!
Community Profile: Trail is situated on the Columbia River in the West Kootenay region of British Columbia. It is a special place with affordable real estate, outstanding recreational facilities and an abundance of outdoor activities. Nestled in the Selkirk and Monashee mountain ranges; Greater Trail is a four-season destination, offering an abundance of recreational activities. Conveniences like golfing, skiing, mountain biking, kayaking, fishing, hiking and first-class recreational facilities make Trail "BC's Number One Sports Town". Breathtaking vistas, active arts and culture community, and a variety of service clubs and organizations make Trail one of the most desirable communities in the Kootenay Boundary Region. For residents and visitors alike, Trail offers outstanding opportunities for living life well and to the fullest. The culture of volunteerism is abundant and is evident by the many events and projects the community gets involved in.
Qualifications
Graduation from an approved School of Nursing with current practicing registration with the British Columbia College of Nurses and Midwives (BCCNM).
Successful completion of an accredited Critical Care Training Course and/or Certificate.
Minimum of three (3) years' recent, related experience caring for critically ill/injured patients including experience performing inter-facility patient transfers; or an equivalent combination of education, training and experience.
Successful completion of an accredited Trauma Course, such as Transport Nurse Advanced Trauma Course, International Trauma Life Support Course (ITLS), Trauma Nursing Care Course (TNCC), Pre-Hospital Trauma Life Support Course (PHTLS); or an equivalent combination of education, training and experience.
Current certification in Basic Cardiac Life Support
Current valid BC Driver's License.
Previous transport experience and/or TNCC are an asset.
Additional Info
Minimum Education Diploma of Nursing Skills Required BLCS; CPR; Driver's License; BCCNM
Contact Information
Related programs and certificates
These programs and certificates may be relevant for you. Contact us to learn more!
View all