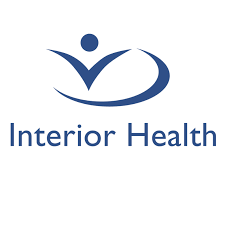 Critical Care/ICU
Interior Health
Posted 2 months ago
Job Description
We are looking for a patient focused team player to fill an Intensive Care Nursing vacancy that we have within our team at Kootenay Boundary Regional Hospital.
This position qualifies for a $10,000 rural recruitment bonus with a 3 year commitment.
Within the Kootenay Boundary Regional Hospital (KBRH) Critical Care Department we have a dynamic work environment that provides a variety of patient care experiences that will challenge you in your nursing practice. Our ICU consists of 6 beds and our nurses work 12-hour shifts. If you would like to work in an environment that is supportive and therapeutic for both staff and patients then apply now to join our team!
This is a permanent full time position with rotating day and night shifts.
We provide an opportunity for you to expand your critical care nursing practice as we are leading the way in ground critical care transport at Interior Health to bring the critical care nurses to rural communities in the Southern Interior of British Columbia. This new service supports patient care at rural and remote health sites and will ensure acutely ill patients, who need a higher level of care, are transported to the appropriate site with highly-trained clinicians looking after them.
If this sounds like a fit for you, we would love to hear from you. Apply Today!!!
Community: Trail is situated on the Columbia River in the West Kootenay region of British Columbia. It is a special place with affordable real estate, outstanding recreational facilities and an abundance of outdoor activities. Nestled in the Selkirk and Monashee mountain ranges; Greater Trail is a four-season destination, offering an abundance of recreational activities. Conveniences like golfing, skiing, mountain biking, kayaking, fishing, hiking and first-class recreational facilities make Trail "BC's Number One Sports Town". Breathtaking vistas, active arts and culture community, and a variety of service clubs and organizations make Trail one of the most desirable communities in the Kootenay Boundary Region. For residents and visitors alike, Trail offers outstanding opportunities for living life well and to the fullest. The culture of volunteerism is abundant and is evident by the many events and projects the community gets involved in.
Qualifications
Graduation from an approved School of Nursing with current practicing registration with the British Columbia College of Nurses and Midwives (BCCNM).
Advanced preparation in a critical care clinical specialty or an equivalent combination of education and experience.
Basic Cardiac Life Support (BCLS) within 3 years.
Additional Info
IHA-8046
Type of Position:
Permanent Full-Time
PERMANENT
Union Position
Hours of Work 37.5
On Call
QUALIFICATIONS, EDUCATION AND SKILLS REQUISITES
Minimum Education: Diploma of Nursing Skills Required: BLCS; CPR; BCCNM
Contact Information
Related programs and certificates
These programs and certificates may be relevant for you. Contact us to learn more!
View all