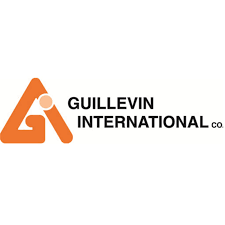 Counter Salesperson
Guillevin International
Posted 9 days ago
Job Description
Counter Salesperson Status:
Regular, Location:
Castlegar, British Columbia Job Description Reporting to the Business Centre Manager, the Counter Salesperson greets customers entering the Business Centre, serves them promptly and politely and ensures that the merchandise displayed at the counter is presented in an attractive manner.
MAIN RESPONSIBILITIES:
Serve Customers at the counter in a professional manner; Process customer orders at the counter, which includes picking the order from the warehouse, carrying merchandise to the customer's vehicle when necessary; Promote sales of focus and complimentary products, and suggest alternative or associated products as needed; Respond to various product enquiries; Answer phone calls promptly and efficiently; redirect calls or take action when required; Provide price and delivery information for items not in stock; Maintain the counter area clean, organized and promptly restock items; set up new displays; Assist the Inside Sales team as needed taking calls, preparing orders, etc.
REQUIREMENTS:
Ideally 5 years' experience in a similar position; Demonstrated ability to work unsupervised and meet key deadlines; Team player, adaptable, energetic with a positive professional attitude; Excellent verbal, non verbal and written communication skills; Good knowledge of English written and spoken; Demonstrated initiative to self-improvement of your business and product skills; Good merchandising skills and product application knowledge; Highly organized; Analytical skills to probe, identify and qualify opportunities for growth; Good computer skills including knowledge of MS Office: Word, Excel and Outlook. What's in it for you Voted Great Place to Work® , you can build an interesting and challenging career with possibility of advancement as well as continued personal and professional development. Guillevin has always given its employees the opportunity to develop their autonomy, professional skills and competencies. By joining us, you will integrate a team of motivated, competent, and engaged team players. Our Total Rewards package focuses on our human capital to create an environment where our employees can reach their full potential.
What we offer:
A fast-paced, dynamic, empowering and friendly work environment open to today's reality. Competitive salary and participation in our generous profit-sharing program that recognizes the individual contribution of our employees. There is no limit to your ingenuity; you are encouraged to create, improve, learn and surpass yourself. Flexible benefits program where you can choose the benefits and levels of coverage that are right for you: Health, dental, paramedical & vision care, and prescription medication
Short- and long-term disability benefits because you never know what the future holds
Supplemental Health Insurance
Life insurance
Employee Assistance Program (EAP) with Telemedicine
Travel Insurance
Reimbursement of training expenses to acquire new skills and advance your career within the organization RRSP with generous employer contribution Possibility of contributing to a TFSA with a favorable group rate Post-graduate scholarship program for children of our employees Employee discounts on purchases Free parking Electric vehicle charging stations in many of our locations Guillevin ensures equality in the recruitment and selection process by making employment decisions based on qualifications, relevant experience, knowledge and capability, demonstrated skills and accomplishments.
We thank all applicants for their interest, however, only those under consideration will be contacted.
The masculine gender is used solely to simplify the text.
Contact Information