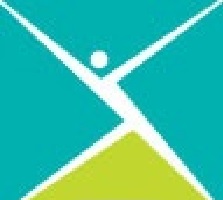 Cook
CMHA Kootenays
Posted 7 days ago
Job Description
Summary:
JOB SUMMARY: Develops menu plans, prepares meals and oversees the operation of the eating, cooking, and ordering of supplies at the Association's Silver City Gardens supportive housing facility located in Trail.
QUALIFICATIONS:
 Grade 10, plus graduation from a program in institutional or residential quantity cooking.
 One (1) year recent related experience or an equivalent combination of education, training, and recent related experience
 Food Safe Certification
 Valid BC Driver's License and access to a reliable vehicle.
Description:
KEY DUTIES AND RESPONSIBILITIES:
 Develops the menu plan in accordance with accepted nutritional guidelines such as Canada's Food Guide for healthy eating and the individual dietary needs of the tenant client group.
 Prepares cooks and serves meals and snacks, including those for special dietary needs and special occasions, in accordance with safety and health standards and menu plan.
 Oversees the operation of the eating and cooking facilities and equipment and ensures their cleanliness and maintenance. Reviews the facility's meal preparation needs.
 Purchases and orders food items necessary for the preparation of meals. Ensures that purchases are within approved budget limits. Maintains an inventory of food and other related items. Stores food items.
 Performs other related duties as required
Additional:
Position is Casual/on-call and requires BCGEU membership
Contact Information