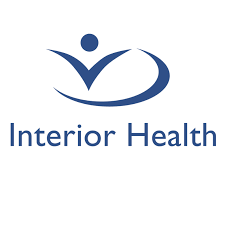 COOK – FERNIE, B.C.
Interior Health
Posted 22 days ago
Job Description
Position Summary
Elk Valley Hospital is looking for a Casual Cook to join their team! - if you have graduated from a 12-month program in quantity cooking, or have an equivalent combination of education, training and experience…Apply today!
As a team player you will perform a variety of duties within a Food Service Department such as: • Prepares assigned food items by following established menus, recipes and quantity quotas; • Plans preparation and cooking schedule; • Cooks and seasons assigned food and therapeutic diet items such as, soups, sauces, salads, starches, meats and other protein menu items, vegetables and desserts; • Controls portioning of food items to ensure recipe yield meets assigned quantity quotas; • Maintains established food rotations in storage in order to minimize spoilage and waste; • Cleans cooking area and equipment; • Assigns tasks to designated food service workers and provides related training and orientation; • Checks returned diet trays for items not consumed and makes substitutions according to therapeutic diet; • Portions out and serves food and beverages within dining areas; • Performs other related duties.
Hours of work are rotating day shifts (including weekends and holidays) from 06:50 to 15:00
This is a Casual opportunity. Casual means there are no guaranteed hours and work requirements can vary from 0 - 37.5 hours per week.
Situated about halfway up the western slope of the Crowsnest Pass and surrounded by snowcapped peaks, Fernie has a timeless charm. People come here for the powder – an average winter will dump almost 9m/29ft of the stuff on Fernie Alpine Resort. Winter offerings include skiing and snowboarding, cat-skiing, cross-country skiing and snowmobiling. In the spring, when snow reluctantly retreats from the Elk Valley in the Kootenay Rockies, new possibilities are revealed. These include fly-fishing, hiking, river rafting and mountain biking.
Come and join us! Our focus is on giving people room to grow, to make an impact in the lives of others.
Qualifications
Education, Training and Experience: • Graduation from a recognized 12-month program in quantity cooking, or; • An equivalent combination of education, training and experience
Skills and Abilities: • Ability to communicate effectively both verbally and in writing. • Ability to deal with others effectively. • Physical ability to carry out the duties of this position. • Ability to organize work. • Ability to operate related equipment.
Please Note • We invite applicants to self-identify as First Nation, Métis or Inuit within cover letters and/or resumes. • Interior Health now offers assistance from an Aboriginal Employment Advisor. If you self-identify as Aboriginal (First Nations, Métis or Inuit) and if you would like assistance with the application process, job readiness, interview readiness or tips for resume and cover letter writing, send your question via email to AboriginalEmployment@interiorhealth.ca to be redirected to the Employment Advisor.
Contact Information